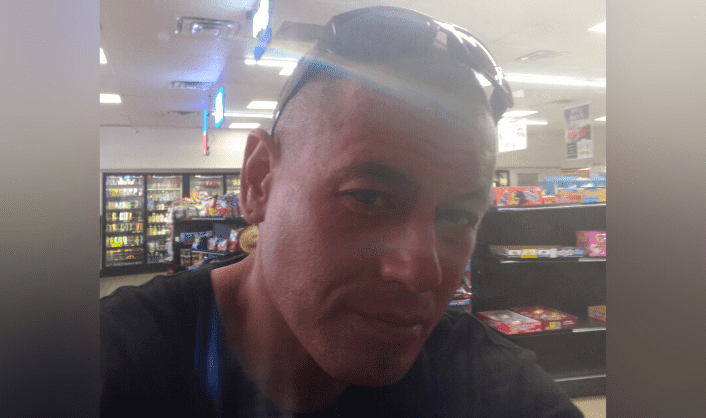 According to the police officials, when the firefighters arrived on scene behind the storage business in, they began putting out a fire before discovering the charred bodies of three people. The dismembered bodies were found inside a burning dumpster, and some of the body parts were missing. Authorities say that the three corpses were in such a horrid state that the police have not even been able to identify two bodes—one belongs to a child and the other is believed to be that of a female teenager or a woman.
The third body was identified as the 42-year-old David Lueras, whose family believes he was trying to hide before being killed in what seems to be a triple murder. The victim from Texas, was reportedly scared for his life and had recently gotten in touch with his family for help.
"I know that he was scared and I know he knew somebody was after him to get him," David's cousin, Aaron said. Aaron revealed that he hadn't heard from David for years until he recently contacted some of their family members. It was clear to them that David was in some kind of danger and was trying to hide from someone.
For the past 25 years, David has been living on-and-off in North Texas and had returned to the area just before his body was found. Aaron has no idea who the other two victims, found right alongside David, might be.
"Only God knows the truth, you know, we've just got to keep investigating," Aaron added.
The cousin said that David had gotten "lost with the wrong crowd." Over the past few years, David has racked up a long criminal history and is known among the local police. His name is attached with burglary, drug, fraud, as well as theft charges.
Although Aaron does not know who murdered David and the other two victims, he believes his cousin was scared for his life and was trying to lay low.
"I know he went over there to go hide," Arron added and believes that the murders had some personal motivation behind it.
"Whoever did this definitely wanted to make an example out of him," Aaron said.
Following the gruesome discovery of the three bodies in the burning dumpster, authorities put out a statement and urged the public to come forward with any information they might have.
"Public Assistance Requested to help locate muderer(s) of three victims found in a dumpster: an unidentified child, a young teenage or adult female, and an adult male. One victim identified as 42-year-old David Lueras," the police wrote on Twitter.
UPDATE: The 41-year-old Jason Alan Thornburg was arrested for his alleged role in killing the three people whose bodies were found in a dumpster that had been set on fire. The man was taken into custody on a charge of capital murder of multiple victims. He allegedly admitted his involvement in the death of the three individuals. This story will be updated as new information become available. 
Related posts