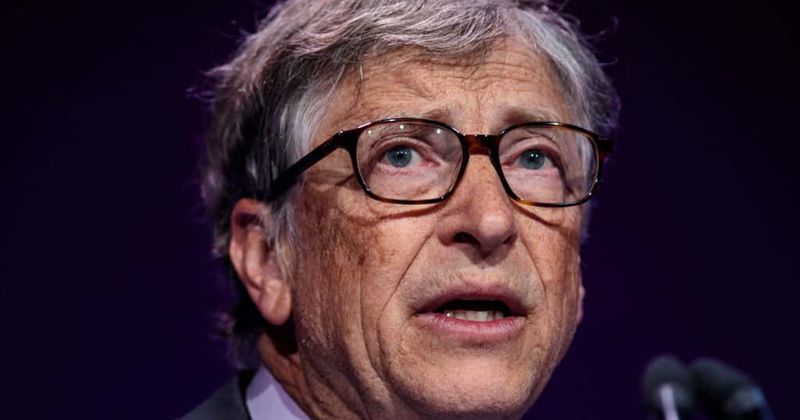 One of the world's most powerful couples, Melinda and Bill Gates, has decided to end their relationship after 27 years of marriage. And in the wake of their announcement, reports have revealed that the tech giant co-founder had an affair with a female staff member several years ago.
Although a statement on behalf of Gates confirmed the affair, there were no details about how much the "inappropriate" sexual relationship affected the couple's decision to divorce.
"There was an affair almost 20 years ago which ended amicably," said Gates's spokeswoman, Bridgitt Arnold.
In 2019, an engineer at Microsoft wrote a letter to the board about an alleged affair with Gates. She also urged Melinda to read the letter as well.
"Microsoft received a concern in the latter half of 2019 that Bill Gates sought to initiate an intimate relationship with a company employee in the year 2000," Microsoft spokesman Frank Shaw said. "…Throughout the investigation, Microsoft provided extensive support to the employee who raised the concern."
Sources also say that Gates pursued other women while he was married to Melinda.
On one occasion, Gates reportedly asked out a female employee in his company after he sat in on a presentation she was giving. Right after the meeting, Gates sent an email to the employee and asked if she would go out for dinner with him, two sources revealed.
"If this makes you uncomfortable, pretend it never happened," Gates reportedly told the woman in the email.
On another occasion, Gates reportedly asked out a woman he was traveling with for work related to his and Melinda's foundation.
"I want to see you. Will you have dinner with me?" Gates lowered his voice and told the woman while they were standing together at a cocktail party, the woman revealed on the condition of anonymity.
After the board received the letter in 2019 about Gates' affair, some members thought he should step down from his position as the company's director. The relationship that took place around two decades before was called "inappropriate" by the board.
The letter soon prompted an investigation into the alleged affair, but Gates stepped down even before the probe was complete.
Following the announcement of the couple's divorce, sources revealed that Gates had spoken about his marriage troubles in the past with his golf pals.
"Bill did talk to his close friends on the golf course," a source revealed. "He told them a while back that the marriage was loveless, that it had been over for some time and they were living separate lives."
So far, there is no confirmation on what led to the Gates couple's decision to split. Calling their marriage "irretrievably broken," the couple said in their statement, "We no longer believe we can grow together as a couple in this next phase of our lives."
Their case will be reviewed in September, and they are due to appear in court next year.
Related posts