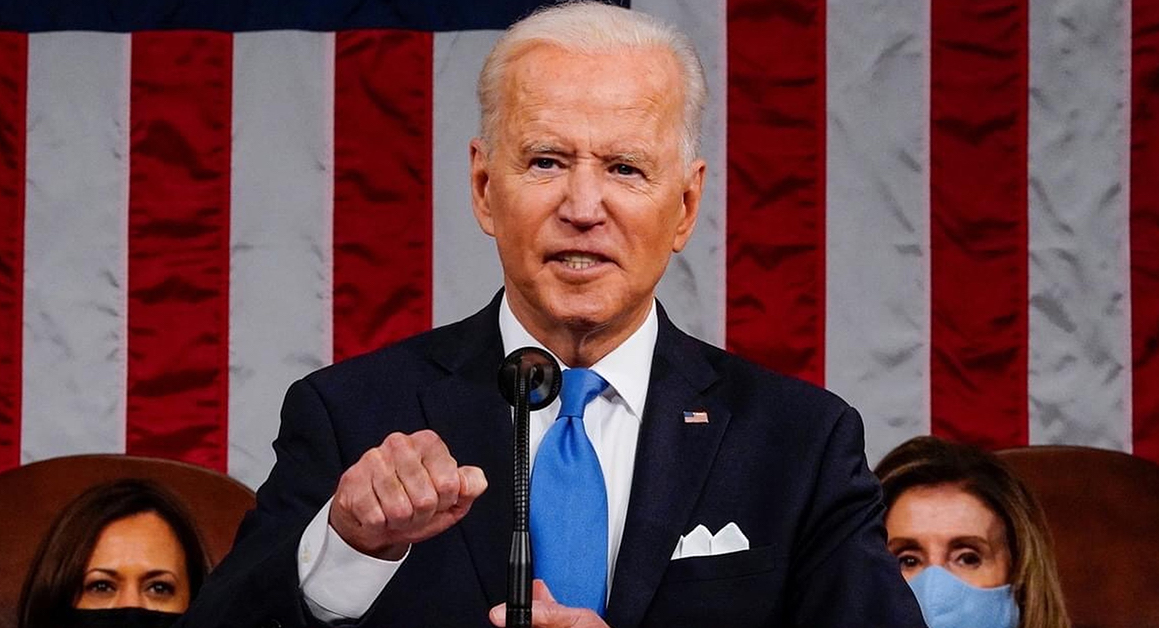 President Biden may be facing no end of questions relating to the withdrawal of U.S. troops from Afghanistan – and the manner and circumstances of said withdrawal – but he believes the operation was an "extraordinary success." The world has watched over the past two weeks as chaos unfolded at the Kabul airport in the wake of the Taliban's frighteningly fast move to recapture Afghanistan now that foreign forces have taken their leave. The sheer speed and efficiency with which the Taliban wave swept over Afghanistan made mockery of even the most pessimistic of contingency plans, leaving thousands to try and flee the country on last minute flights.
Though an uneasy truce was enacted with the Taliban – one designed to allow U.S. nationals and others from the allied countries to escape – tensions came to an ugly head last week when suicide bombers detonated vests outside Kabul airport, killing almost 200 people.
13 of those were U.S. service members, a further 18 of whom were injured.
Yet despite harsh criticisms from Republicans, President Joe Biden hailed the American withdrawal from Afghanistan as a success, stating that 90 percent of Americans "who wanted to leave were able to leave."
He continued: "The extraordinary success of this mission was due to the incredible skill, bravery, and selfish courage of the United States military and our diplomats and intelligence professionals."
The president also confirmed that the mission is ongoing to airlift the few who remain in Afghanistan, which is now at the mercy of Taliban rule. 120,000 people were evacuated out of Kabul to safety over the past few weeks, though just 5,400 of them were Americans.
"Most of those who remain are dual citizens, long-time residents who had earlier decided to stay because of their family roots in Afghanistan," Biden said.
"The bottom line: 90% of Americans in Afghanistan who wanted to leave were able to leave. For those remaining Americans, there is no deadline."
"We remain committed to get them out if they want to come out," he added. "Secretary of State [Antony] Blinken is leading the continued diplomatic efforts to ensure safe passage for any American, Afghan partner or foreign national who wants to leave Afghanistan."
Even so, critics of Biden have been fiercely loud in the wake of what some consider to be a string of damning mistakes.
Back in July, Biden was asked by a reporter at a press conference if a Taliban takeover of Afghanistan was inevitable in tandem with the U.S. withdrawal.
"No, it is not," Biden responded.
"Because you have the Afghan troops have 300,000 well-equipped, as well-equipped as any army in the world, and an Air Force, against something like 75,000 Taliban. It is not inevitable."
After the aforementioned bombing, which claimed the lives of 13 U.S. troops, Biden reiterated his stance that it had not been a mistake to trust the Taliban in aiding the U.S. withdrawal.
"No, I don't," he said.
"I think Gen. [Kenneth] McKenzie handled this question very well. The fact is that we're in a situation, we inherited a situation, particularly since as we all know the Afghan military collapsed in 11 days. It is in the interests of, as McKenzie said, in the interests of the Taliban that in fact ISIS-K does not metastasize."
On Monday, Gen. Frank McKenzie, the commander of US Central Command, announced from the Pentagon that the withdrawal of troops from Aghanistan was complete.
"I'm here to announce the completion of our withdrawal from Afghanistan, and the end of the military mission to evacuate American citizens, third country nationals, and vulnerable Afghans," McKenzie said.
"The last C-17 lifted off from Hamid Karzai International Airport on August 30th, this afternoon, at 3:29 p.m. East Coast time, and the last manned aircraft is now clearing the airspace above Afghanistan.
"There's a lot of heartbreak associated with this departure. We did not get everybody out that we wanted to get out."
Meanwhile, though U.S. ground troops may officially be withdrawn from Afghanistan, there is yet work that Biden wishes to be done there. As per CNN, the POTUS has instructed military commanders to "stop at nothing" to ensure those responsible for the Kabul airport bombings are dealt swift justice. White House press secretary Jen Psaki said in Monday's press briefing: "I can tell you that the President has made clear to his commanders that they should stop at nothing to make ISIS pay for the deaths of those American service members at the Kabul airport."
Related posts