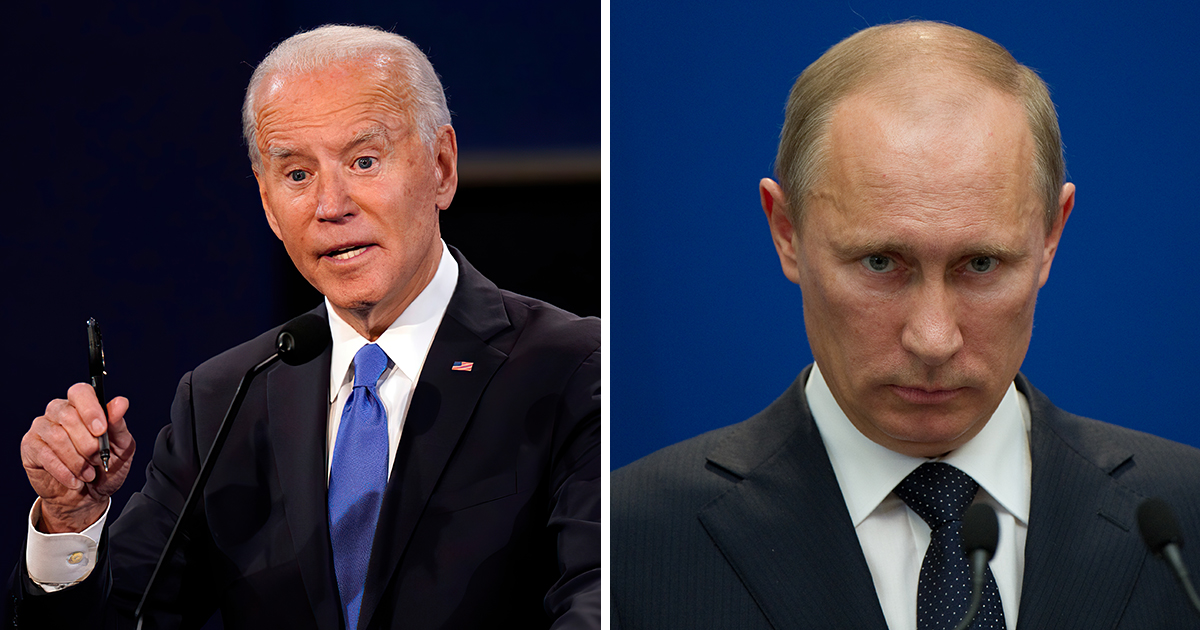 President Joe Biden on Monday seemed to backtrack concerning his previous stance on Russian counterpart Vladimir Putin, labeling him a "worth adversary". Only last year did Biden assert his belief that Putin was a "killer", and more recently confirmed that he had answered "honestly". On Monday, Biden said of his previous remarks: "I believe he has, in the past, essentially acknowledged that he was — that there were certain things that he would do or did do.
"But it's not — I don't think it matters a whole lot in terms of this next meeting we're about to have."
Yet, the U.S. President's tune struck a different chord ahead of his upcoming meeting with Putin later this week.
Biden told reporters: "I have met with him. He's bright, he's tough.
"And I have found that he is a — as they say when we used to play ball — a worthy adversary."
He also told how world leaders convening on behalf of NATO had thanked him for meeting the Russian president.
"Every world leader here as a member of NATO, that spoke today….thanked me for meeting with Putin," Biden claimed.
"There were probably about 10 or 12 that spoke to it, saying they were happy that I did that, and I was going to do that.
"And they thought it was thoroughly appropriate that I do."
He then said: "They thanked me for being willing to talk with them about the meeting."
Biden's words come in the midst of tensions between the U.S. and Russia, including those surrounding the imprisonment of Russian dissident Alexei Navalny.
Biden admitted that Navalny's fate could decide the standing of Russia's relations with the rest of the world.
"Navalny's death would be another indication that Russia has little or no intention of abiding by basic, fundamental human rights," Biden said.
"It would be a tragedy. It would do nothing but hurt his relationships with the rest of the world, in my view, and with me."
Related posts