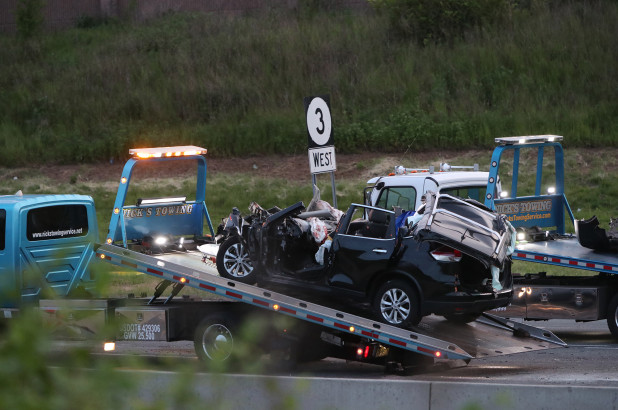 CATTANOOGA, Tenn – Five people, including a toddler, were killed Sunday night in New Jersey when their SUV slammed into the back of a moving construction vehicle, according to a report.
Three women and a man were pronounced dead at the scene on Route 3 in Rutherford while the boy was pronounced dead several hours later at Hackensack University Medical Center, Rutherford police Chief John Russo said Monday, according to NJ.com.
Ther SUV struck the front-end loader on westbound Route 3 near the Orient Way overpass about 11 p.m., he said.
The driver of the construction vehicle was not injured and is cooperating with authorities.
"The initial thought is that it's simply an awful accident — nothing criminal in nature," Russo said.
Police have identified the man and one of the women, but are withholding their names pending notification of next of kin.
The Bergen County prosecutor's Fatal Accident Investigations Unit, Rutherford and New Jersey State Police, and the Bergen County sheriff's Bureau of Criminal Identification are investigating the horrific crash.
Westbound Route 3 was closed during the investigation and traffic was diverted to northbound Route 17.
Related posts