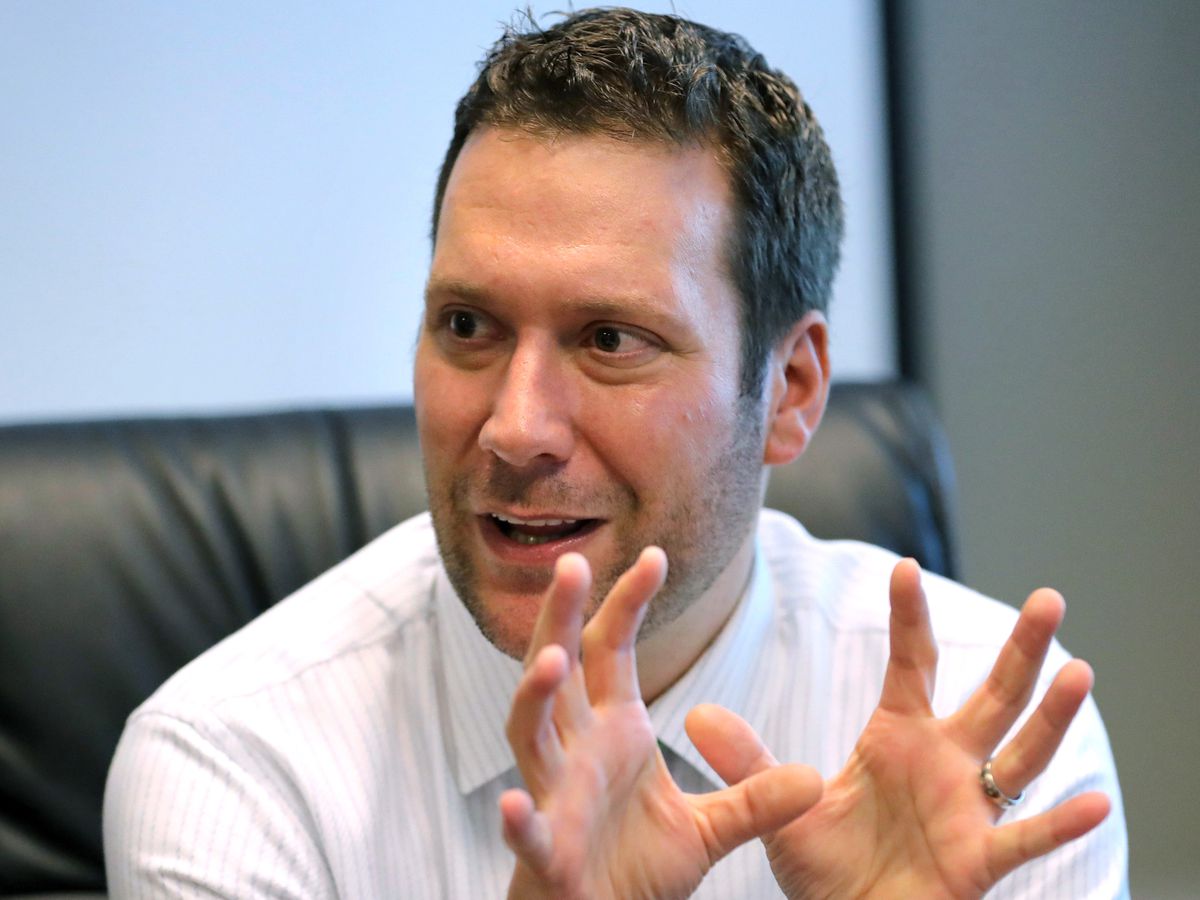 CHATTANOOGA, Tenn – New documents related to an audit of former Seminole County Tax Collector Joel Greenberg's office detail his spending — more than $450,000 on two county credit cards, as well as $615,000 in pay and benefits that went to his former uncle.
Federal prosecutors recently subpoenaed those documents related to the county audit that was completed in November, the Sentinel has learned, about six months after Greenberg was first indicted on federal charges. Greenberg has pleaded not guilty to 14 felony counts — including stalking a political opponent, using his office to create fake IDs and accessing a state database to look up information about a girl between the ages of 14 and 17. His trial is scheduled to start in March.
The new batch of documents, obtained through a public records request, also provide accounts from those who worked with Greenberg about his behavior and his blockchain venture. In addition, the records note contracts totaling more than $1.5 million that the auditors called "unnecessary" and "considered to be a waste of taxpayer dollars," including money paid out to friends or associates of Greenberg.
One of those, a contract with Greenberg's former uncle Richard Sierra for "in-house" legal services, is set to renew for another four years in 2021 if it's not canceled by Jan. 1. Sierra has received more than $615,000 from the Tax Collector's office in pay and benefits since Greenberg took office in 2017.
That has led county officials to lobby Gov. Ron DeSantis to appoint J.R. Kroll, who won the general election last month, to the job early so that Sierra's contract can be canceled in time for the office to avoid paying him a severance package of 20 weeks, or $53,846. Kroll isn't scheduled to be sworn in until Jan. 4.
"They [governor's office] need to take action to prevent us from having his contract automatically renew and then costing the taxpayers a whole lot of money," said Seminole Commissioner Jay Zembower.
But, he said, pleas to DeSantis, who never appointed a replacement to the post after Greenberg was indicted on federal charges in June, have gone unanswered.
Cynthia Torres, a deputy in the Seminole Tax Collector's office, took over as acting collector when Greenberg resigned the day after his arrest. But officials are worried Sierra could seek severance fees because Torres was never officially appointed to the role and may not have the authority to cancel the contract.
"I think it's imperative that he [Kroll] be appointed quickly," said Lee Constantine, who just took over as chairman of the Seminole Commission. "And it makes perfect sense to appoint him."
Jason Brodeur, the newly elected state senator in Seminole, said he has also appealed to the governor to fast-track Kroll's takeover of the office. Brodeur, who received campaign support from Greenberg and is a longtime friend of developer Chris Dorworth, who contributed to Greenberg's re-election campaign before his indictment, said he did not know about Sierra's contract.
Brodeur said he called DeSantis' office in the days after the November election to urge the governor to appoint Kroll out of concern the office will operate as a "rudderless ship" until the end of the year.
But Brodeur said Wednesday that he hasn't heard back and he planned to call DeSantis again.
"For the sake of the Seminole County taxpayers, let's get him in and get him going," Brodeur said.
Sierra, who could not be reached for comment, was brought on as an in-house attorney by Greenberg in July 2017, nearly seven months after Greenberg was sworn into office. Records show Sierra is Greenberg's former uncle by marriage.
Auditors from MSL CPAs & Advisors, who were hired by the county to conduct a forensic audit of the office, found the amount Greenberg spent on legal bills unusual and excessive.
"We are not aware of any [other state] tax collector who has an in-house attorney," read an audit memo. "In analyzing legal costs incurred by the SCTC [Seminole County Tax Collector] since taking office, approximately $1,400,000 was spent in legal fees of which $615,000 related to costs incurred for the in-house attorney. This amount is excessive and resulted in unnecessary taxpayer expenditures."
Federal investigators issued subpoenas for the audit documents in November, according to MSL officials. But it's not clear why the U.S. Attorneys Office for the Middle District of Florida requested the audit documents.
"As this investigation is ongoing, we have no comment," the office's spokesman Williams Daniels said in an email.
In addition to information about contracts, the audit documents also detail Greenberg's charges on his office credit cards.
During his nearly four years on the job, he charged more than $420,000 to a county American Express card. On a spreadsheet created by auditors, they noted more than 80% of that amount, or about $350,000, was "questioned or unaccounted for purchases." On June 23, the day Greenberg was arrested early that morning at his home by federal agents, he charged $31,000 on the county American Express for his personal lawyers.
Over his term, he charged another $44,000 on a Well Fargo Visa card, including $16,000 that was questioned or unaccounted for, according to the documents.
The records obtained by the Sentinel also detail interviews by auditors of several people who worked with Greenberg, including Sierra.
In July 2019, Greenberg formed a company, Government Blockchain Systems LLC, to capitalize on blockchain technology and create a specific Seminole County cryptocurrency that could be used to process tax payments and other financial transactions by the Tax Collector's Office. His staff told auditors that Greenberg kept his blockchain venture to himself.
Two months after forming the company, Sierra was listed as the new registered agent of Government Blockchain Systems in documents filed with the state. Then last May, Government Blockchain Systems LLC was dissolved by Greenberg and Sierra only about a month before Greenberg was indicted.
Sierra told auditors in August that although he did not believe there was any fraud involved with the company, Greenberg was the only individual with access to the company's bank accounts and there may have been mismanagement of funds, according to a report in the audit documents. He also stated that it was his understanding that public money transferred to Government Blockchain was eventually returned to the Tax Collector's Office.
Sierra told auditors that Greenberg was not an accountant and did not keep good records, according to the report.
The audit included a December letter from Fifth Third Bank to Greenberg notifying him that it was closing his company's account because "we have determined that your accounts do meet our guidelines for acceptable risk."
In their report, MSL auditors also noted the lack of financial records for Government Blockchain.
"It should be noted that there were no books or records for GBS," an auditor wrote. "The SCTC [Greenberg] purposely kept the operations to himself and did not include his chief financial officer."
Related posts