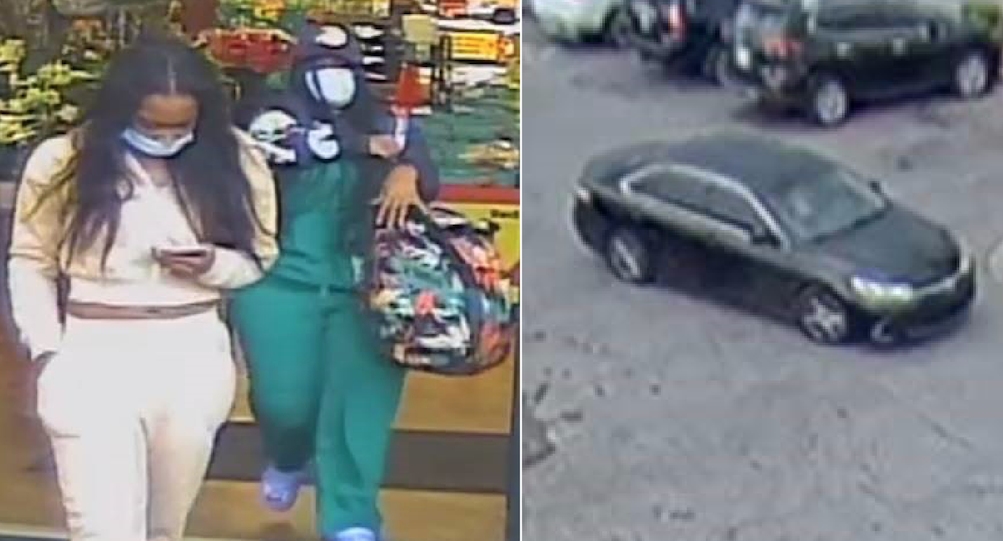 Nashville, TN – According to the police officials, this incident occurred on April 11.
It happened at Kroger located at 3410 Gallatin Pike.
Metro Nashville Police Department officer responded to a disturbance call.
Metro Police said the unidentified women exited the store, one carrying a bag of unpaid for merchandise valued at $270 dollars.
A security guard attempted to stop the woman carrying the bag and dropped her cell phone during an ensuing struggle.
One of the suspects picked up the guard's phone and ran to a black Chevrolet Malibu driven by the second female suspect.
The guard again attempted to stop the woman as she got into the front passenger seat.
Unfortunately, the driver accelerated, dragging the guard who sustained injuries.
Please call the Crime Stoppers at 615-742-7463 if you have any information about the suspects.
This is a developing story and it will be updated as new information become available. 
Related posts