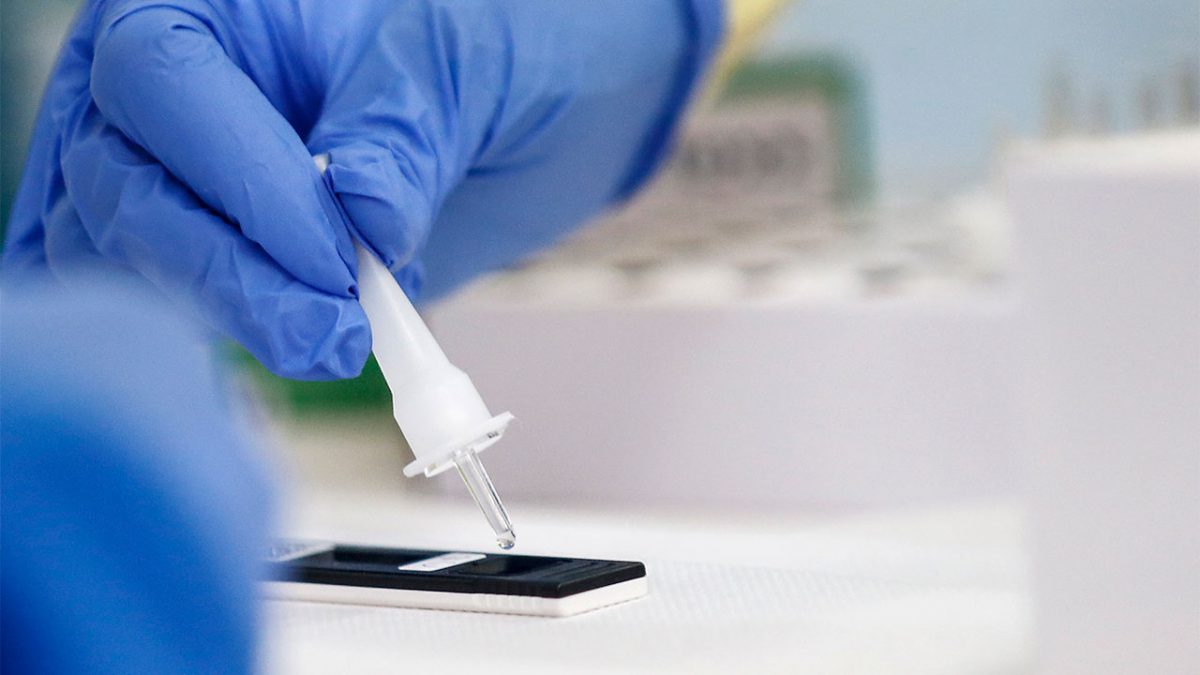 CHATTANOOGA, Tenn – Hamilton County Schools launched its COVID-19 rapid test pilot program at the Howard School on Friday afternoon — with officials giving some insight on the process and reliability of tests.
Stage one of the pilot program, which will allow middle school teachers district-wide who are experiencing symptoms to get tested, will begin officially on Monday.
"This is a game-changer for the nurses and the employees and the district," said School Health Program Manager Sheryl Fletcher.
The BinaxNOW rapid coronavirus test is said to provide results within 20 minutes and the district has 3,600 on-hand. Officials estimate that to be about a 1-2 month supply.
Channel 3 was not permitted to take a video of the area where testing will take place next week but did speak to Howard Connect School Principal Mardee Miller, who was the first to get a nasal swab test.
"Our school nurse got fully suited up with all of the medical gear and the face shield…the test itself—not painful, not something I'd want to do every day, but it was quick, it was easy and like I said in 15 minutes, we knew the result," she recalled of her experience.
While the test is fast, school officials say the reliability of the results really depends on the circumstances.
"It may be questionable if a person is symptomatic and the test turns out negative," Fletcher admitted.
Hamilton County Schools Lead COVID-19 Response Coordinator Jennifer Bronson told Channel 3 if a person who does not have symptoms gets a false positive from the rapid test, there's only a 33 percent chance that the result is accurate.
But if a person is symptomatic and tests positive, there's a 95 percent chance the result is accurate.
"The positive result for an asymptomatic person is far less reliable for an asymptomatic person, which is why we're really going to prioritize our symptomatic staff to start with," Bronson explained.
Since the pilot is starting with staff members in middle schools, each middle school now has a box of 40 tests inside its nurse's office and there is a consent form staff will have to sign.
If a staff member is at home and experiencing symptoms, they would not get a rapid test. They would get a PCR test through the district's partner, which takes about a day to get back.
Students with symptoms will be able to get a test done starting the spring semester. Bronson says the district is still working on its plan to get parental consent for testing students.
Testing for stage two is expected to begin in just a few weeks on December 14th and the district plans to enter stage three, which would add symptomatic students, at the beginning of the spring semester. Stage four has a tentative start date of February 1st and would allow all staff regardless of symptoms to get tested.
Related posts