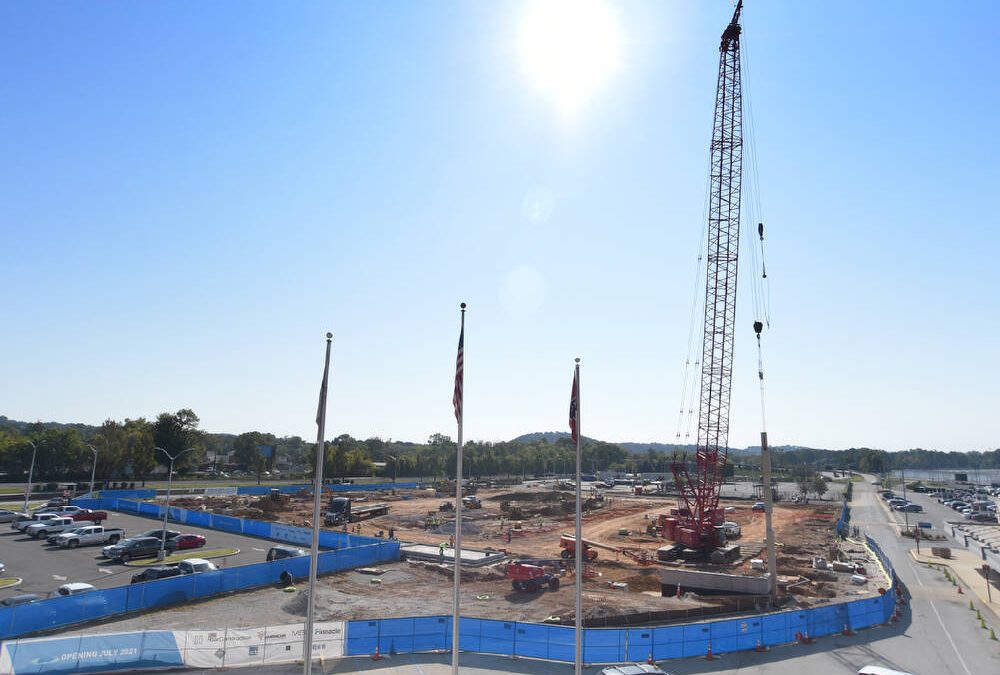 CHATTANOOGA, Tenn – Projects at the Chattanooga Metropolitan Airport are moving forward amid the coronavirus pandemic.
Construction on the airport's new $25 million parking garage started in April, not long after the coronavirus pandemic started in the Tennessee Valley.
President and CEO Terry Hart said it was a good time to work.
"We felt like this was the best time to do this given the downturn in traffic that we were experiencing that was the time to go ahead and start the parking garage," Hart said.
On Thursday, the progress of the parking garage was visible. The structural pieces of the building were in place, displaying the size of the new garage.
He said they also started working on the design for the terminal expansion project, which is expected to be finished by the end of next summer.
"All of those projects were all aligned around our master plan that we completed almost two years ago and it outlined projects that we needed to complete to drive the right infrastructure for our growth," Hart explained.
In July, United Airlines cut service to Chattanooga due to the low number of travelers.
United has returned it's the nonstop flight to Chicago and added a nonstop flight to Houston, which started October 1st.
He said the new flight to Houston is going well, all things considered, with the flight staying 60-70% full.
Hart said they are still speaking to provides about their interest in adding nonstop flights to Miami and Denver.
As far as the number of travelers, Hart said they continue to see an increase in the number of people boarding flights here in the Tennessee Valley.
With the progress of these projects and the increase in travelers, he believes the airport is moving in the right direction.
Related posts