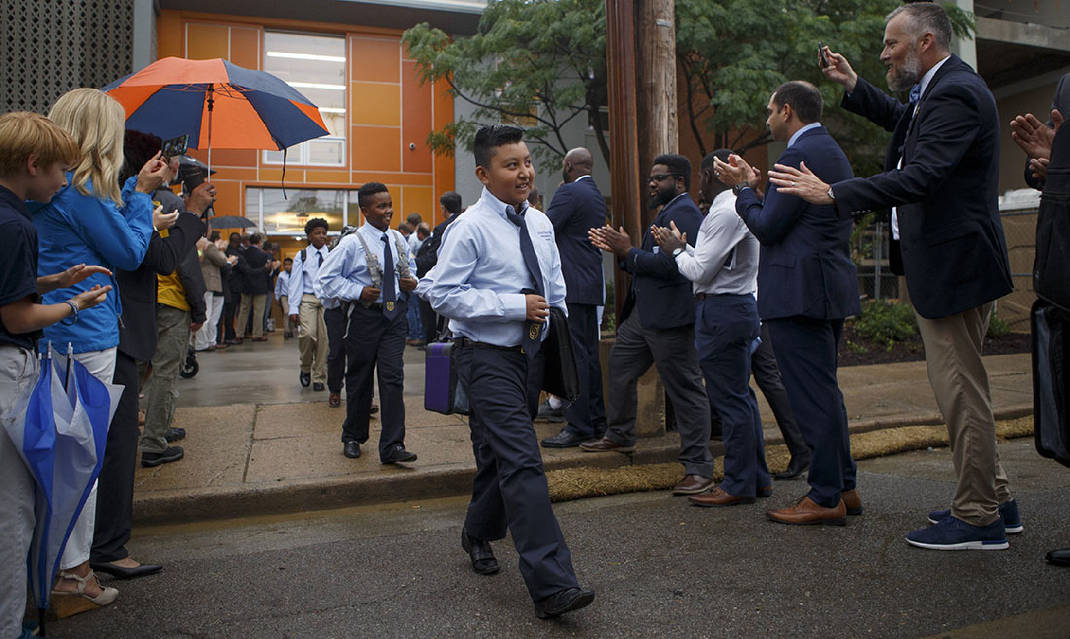 CHATTANOOGA, Tenn – Chattanooga Preparatory School will add a higher grade level as they prepare to host its 3rd annual Teacher Recruitment Social.
Chattanooga Prep is an all-boys public charter school that opened to sixty 6th graders in August 2018 is now adding 9th grade.
Human Resource Executive Coordinator Angelnetta Ulmer tells Channel 3 that there are several positions open.
Ulmer says they are searching for unique individuals who are willing to hit the ground running as the school continues to grow and add new curriculums.
The event is held on Thursday, November 19th at 5:00 p.m. in the outdoor space at the Moxy  Hotel downtown Chattanooga.
The school will be hiring in preparation for the 2021-2022 academic year.
This event will be an in-person event however there will be CDC guidelines that will be in place including social distancing and wearing a mask will be followed.
A drive-thru will be set up to meet the faculty and staff members.
Candidates will receive a packet of information pertaining to the new academic year, if they choose to remain in their vehicle.
Related posts