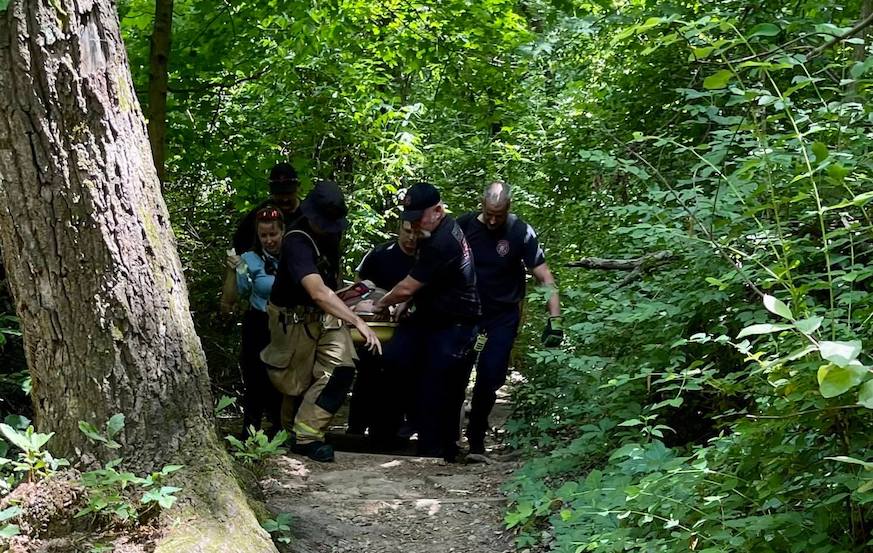 Chattanooga, TN – According to the Chattanooga Fire Department, this unfortunate incident occurred on Saturday.
It happened in the area of 600 Ochs Hwy on the side of Lookout Mountain.
Chattanooga Fire Department crews and HCEMS responded to a medical call.
The responding crews discovered that a female party actively seizing.
The woman was about a quarter mile down the trail below the Glenn Falls Trail Head, CFD said.
The responding crews hiked down the trail and made contact with the patient who was found still actively seizing.
The patient was stabilized and transferred over to the ambulance.
The woman and her husband were reportedly visiting the area when the incident occurred.
No other information is available at the moment.
This story will be updated as new information become available. 
Related posts