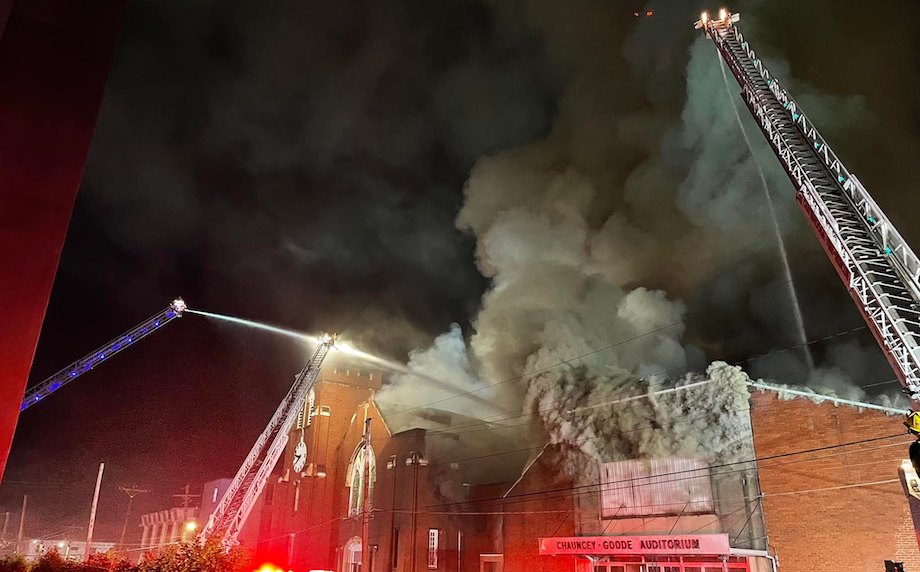 Chattanooga, TN – According to the Chattanooga Fire Department, this unfortunate incident occurred right after 7 p.m. Friday.
It happened at the corner of Union Ave and South Orchard Knob Avenue. The old Highland Park Baptist Church is now part of the Redemption to the Nations Church campus, officials said.
Chattanooga Fire Department crews responded to a report of a structure fire.
The responding crews found heavy, black smoke coming from all four sides of the building, as well as the roof.
A second and then third alarm was called due to the conditions and size of the structure, bringing additional personnel to the scene.
Firefighters made entry multiple times to locate the fire and flames were found in several locations between the first and third floor.
Everyone was evacuated and defensive firefighting operations got underway.
The cause of the fire remains under investigation, officials said.
By 2:09 a.m. early Saturday morning, the fire was contained and the shelter in place was lifted.
There are no known injuries at this time.
Related posts