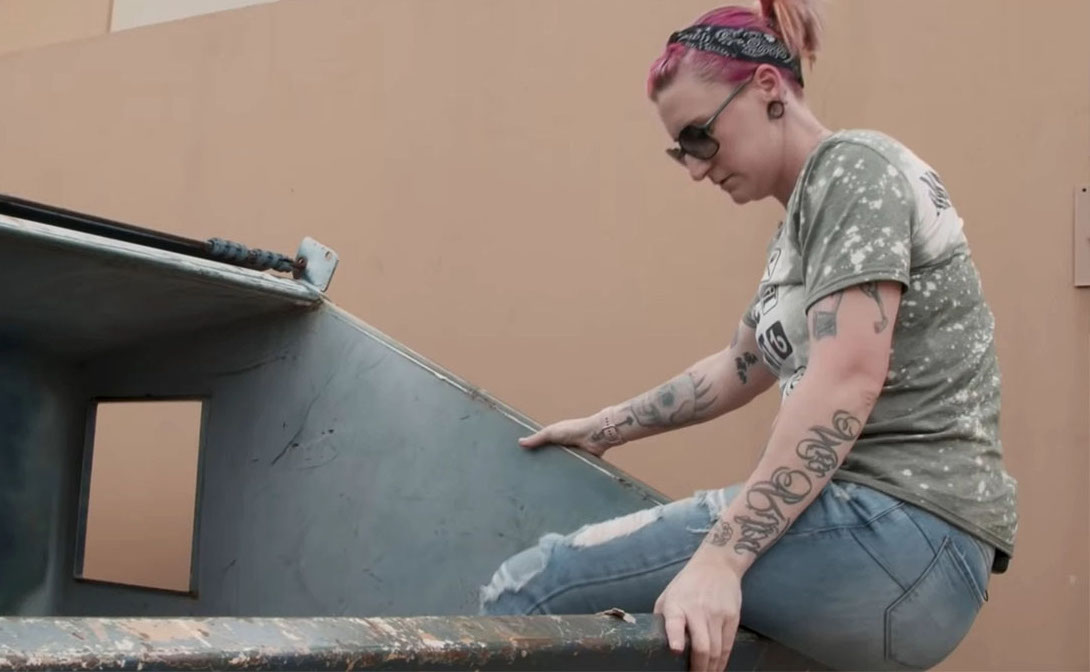 This mom of four decided to swap her 9 to 5 job for a life of searching through dumpsters after watching a YouTube video. Her name is Tiffany and she left her job as a canteen server after discovering she could earn up to $1,000 per week by selling other people's trash. The 32-year-old mom of four was inspired after watching a video on YouTube.
"I'd never heard of or thought about dumpster diving before I randomly saw a video on YouTube of these girls dumpster diving," she said.
"When I saw the haul they came back with I knew I had to try it for myself."
Tiffany now has 2 million followers on TikTok after starting her new career as a dumpster diver in 2017. In her first dive she found skin care products and more than $1,000 worth of makeup.
Since then, she and her husband Daniel have gone out on trash hunts together. Not only does it pay the bills from the resale, but they've also used their finds to furnish most of their home.
She'ree has posted videos of her dives on TikTok where she's outside stores such as Victoria's Secret, Party City and Ulta.
In a recent dumpster dive outside Victoria's Secret the Texas mom finds bags of clothing which have all been cut.
The nifty mom picks up items with slightly damaged packaging and has even found a $750 coffee machine from Bed Bath & Beyond and unopened makeup worth hundreds of dollars.
"I've found bedsheets, pillows, blankets, towels, little odds and ends, even pet products like cat trees and dog cages," she added.
Dumpster diving is technically legal in all 50 states but you can receive a ticket if you enter a 'No Trespassing' area. Still, she's had her videos removed from TikTok for reasons that include "illegal activities and unregulated goods" in her uploads. Her argument is if she hadn't retrieved them they would have gone to landfills. "I'm happy that I'm saving items from landfills and doing my bit to help the environment and keep the planet clean," she said.
Related posts