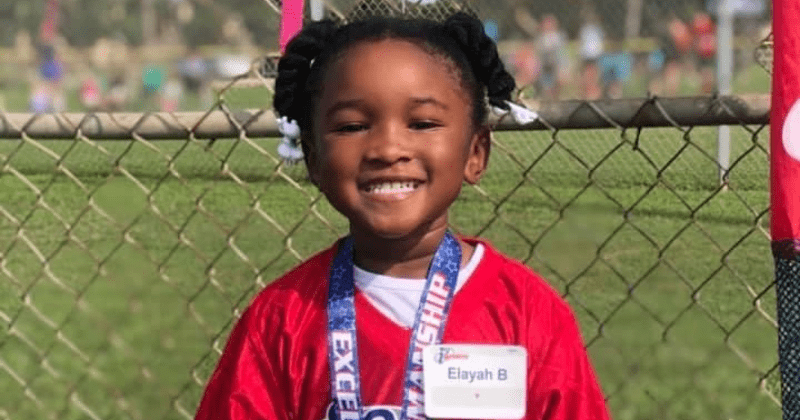 A family in Texas was left mourning the loss of their 4-year-old girl who was ruthlessly mauled to death by a dog. Police later described the animals as the "family dog" that viciously attacked the 4-year-old girl and left her critically wounded at the scene. Although the child was rushed to the Children's Medical Center, she tragically succumbed to her injuries later. 
Right after the shocking incident Fort Worth Animal Care and Control took custody of the mixed-breed dog. While the dog was "humanely" euthanized on Saturday, it is unclear as to who made the decision to put down the dog. In a statement, Fort Worth Police Chief Neil Noakes expressed his sympathy for the family who has been devasted by the loss of a child. "Anytime there is a loss of life, it's a tragic incident. Our thoughts and prayers go out to the family and all first responders that responded to this call," said Noakes.
A GoFundMe page was also set up by the deceased girl's uncle, Reginald Arberry, to help pay for the unexpected funeral expenses. "Our beloved Elayah recently passed on April 30, 2021. Elayah was a wonderful daughter, niece, granddaughter, and cousin who touched the lives of those around her. She was a bright, beautiful and inspiring person," wrote Arberry. "Elayah was 4 years old when her life was unfortunately cut short from an attack by dogs. She was taken to Cooks Children's Hospital in FT. Worth Texas." 
He continued, "We are all devastated by Elayah's loss and were not prepared for the high cost of a funeral service. We want to give Elayah the memorial she deserves, to honor her memory and say our last goodbyes. I am currently asking for donations to help cover the cost of Elayah's funeral. We need to raise the funds by a date to be later determined in order to be able to afford the funeral service." 
Back in 2020, a family dog ended up attacking and killing weeks-old premature twins right before their mother's eyes. Just 26 days before the devastating incident council worker Elaine Novais had given birth to her two beautiful twin daughters. On the fateful day of the attack, Novais was talking to her neighbor when she heard some unusual noises coming from her bedroom. Hearing the cries of her little ones, she rushed to the bedroom only to find their Labrador and American foxhound cross attacking her premature babies. 
By the time she pried the dog away from her kids, it had injured their abdomens significantly. While one of her daughters died on the spot, the other suffered a cardiac arrest and died at the Maria Pedreira Barbosa Municipal Hospital. What's more heartbreaking is the fact that Elaine and her husband Regis had been trying to have a baby for nine years and when they finally got their miracle babies, they lost them in the tragic incident. 
Related posts