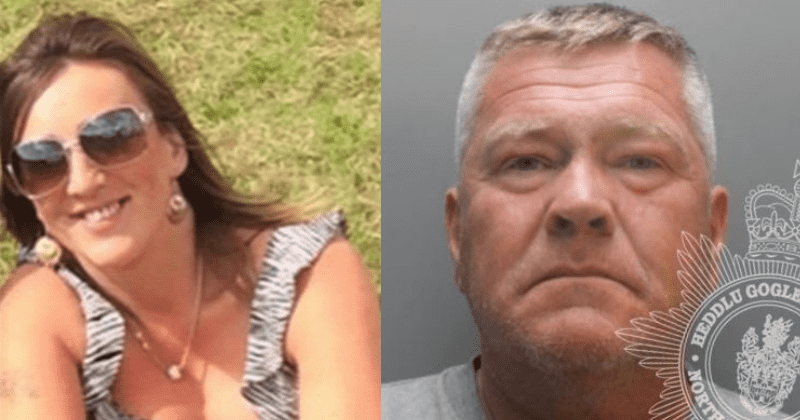 A loving and caring mother from lost her life after a sex game took a terribly wrong turn and wound up with her suffocating her to death. While Claire and her partner were away at a lodge, they took part in a bondage game where he tied Claire's hands behind her naked body and put a sock in her mouth. However, he was intoxicated with a mix of alcohol and drugs at the time, and he ended up falling asleep.
Although Claire was right beside him, she was stuck in her restraints and suffocated to death in the position that Warren left her in. When Warren finally woke up the next day, he found Claire lifeless and fled the scene, leaving her abandoned body to be found later by the lodge's staff.
Heartbroken over her death, Claire's teenage daughter spoke about her mother when she appeared in court. "My Mum was so important to me. She was a bubbly character—full of life and energy," said 15-year-old daughter, McKenzie.
She added, "Nothing in life makes me truly happy anymore. My childhood has been ruined forever. My life is so empty without my Mum… Most people see their mum growing old. I wanted to see her likeness in my children but I will never get to do that."
Nearly three years after Claire lost her life in July, 2018, her partner was found guilty of manslaughter and gross negligence by a jury in May, 2021.
"On finding her (Claire) dead you did nothing to alert her family or the emergency services to what had happened," the judge, Mr Justice Simon Picken, said in court as he addressed Warren.
"It's difficult to detect remorse. Nonetheless, you have lost your partner of five and a half years in circumstances you plainly did not intend to happen," the judge added.
Warren was handed a sentence of six years in connection with Claire's death during the court session. 
"This was a tragic and needless death of a woman described by her friends and family as being a loving and caring mother," Detective Constable Lee Harshey-Jones said after the verdict was given, according to a Facebook post put up by North Wales Police.
"Coulton had a responsibility to look after Claire's welfare and he failed to do so with tragic consequences," Harshey-Jones added. "It was Coulton's failure and lack of care towards Claire which ultimately led to her untimely death."
Talking about Warren's sentence, Harshey-Jones went on to say, "Today the court has recognised this failure, and he has been sentenced having been found guilty of manslaughter with gross negligence. I would like to take this opportunity to express my sincere condolences to the family and friends of Claire. Incidents of this nature are very rare in north Wales. Today's verdict demonstrates that we will leave no stone unturned in bringing the perpetrators of such crimes to justice."
Related posts