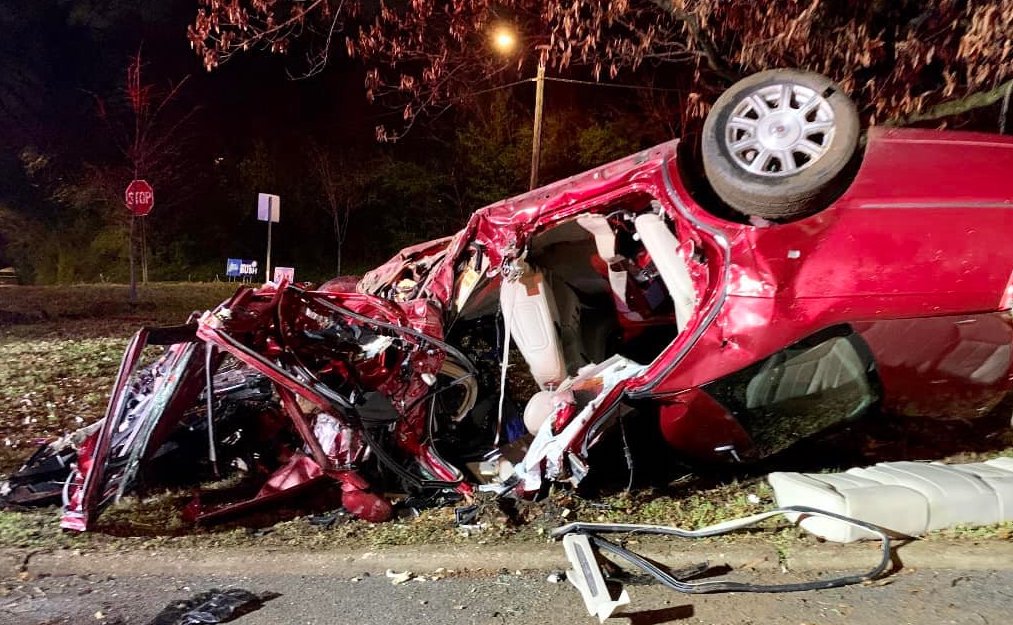 Chattanooga, TN – CFD officials said the accident occurred around 2:33 a.m. early Saturday morning.
It happened on Hiwassee Street.
Chattanooga Fire Department crews responded to a report of an accident with entrapment.
The responding crews discovered that one vehicle crashed at the location.
There was heavy damage to the front and driver side of the vehicle, located in the median divider, on the west side of the Wilcox Tunnel.
It was learned that the driver had lost control and struck a tree, located in the median.
According to the statement, the vehicle was found resting on its top.
The driver was completely enveloped by metal.
Officials said that the extrication process provided an access point to the patient, where a member of the medic team entered the vehicle to provide care and added protection to the patient while the extrication process continued.
Around 3:08 a.m., the extrication process was complete and the patient was extracted from the vehicle.
The unidentified driver was taken to a hospital for treatment.
This incident remains under investigation.
Related posts