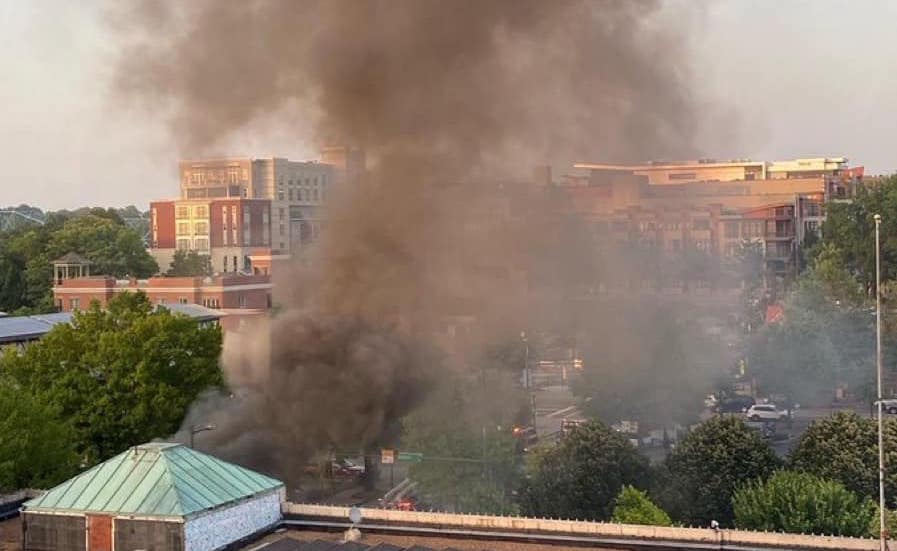 Chattanooga, TN – According to the Chattanooga Fire Department, this unfortunate incident occurred right after 8 p.m. Tuesday night.
It happened in the 200 block of Broad Street.
Chattanooga Fire Department responded to an explosion from an underground transformer.
When the crews arrived on scene, they discovered that flames and sparks were coming out of the ground through grates.
Because it was electrical in nature, firefighters used several dry chemical extinguishers to suppress the fire until the power was cut to the transformers.
Once power was cut, more dry chemical extinguishers were used to fully extinguish the fire.
Then water was used to cool everything down so that EPB could assess the damage.
There was no other damage or injuries.
The cause of the fire remains under investigation.
This is a developing story and it will be updated as new information become available. 
Related posts