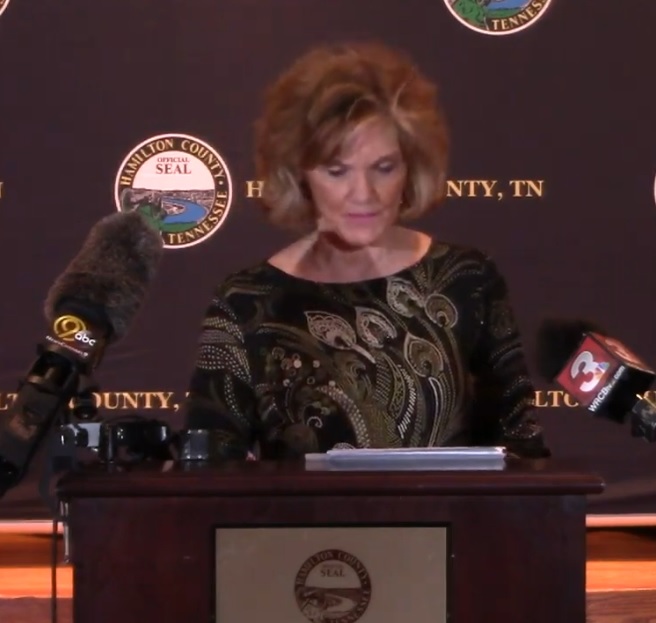 CHATTANOOGA – The Hamilton County Health Department reports two more COVID-19 positive tests and one more death.
This brings the totals to 39 positive cases and two local deaths.
Health Department Administrator Becky Barnes scolded the community on our social distancing efforts.
"People are not social distancing enough."
They have gotten reports about street parties and employers who are not providing social distancing at work.
She stresses that in only 10 of the 39 cases can they pinpoint who gave it to them.
"Every case we get should be a warning that the virus is out there."
Barnes had 3 steps on how we could improve our shopping runs:
— Make fewer trips, plan better and pick more stuff up.
— Don't socialize in the store, call people later if you run into someone you know.
— Only send one healthy adult, don't take the family, leave the kids at home.
And also more helpful tips when you are in the store.
— wipe down handlebars with santizer
— use credit and debit cards instead of cash
— don't touch your face after handling products
The cases range in age from 25-87, the mean age is 58.
Barnes says 40% of the positive cases so far were hospitalized right away.
And some who were not initially, were sent to the hospital later after developing symptoms.
She says they are not seeing any clusters in our area right now, including in nursing homes.
Health officials did not announce any new community testing programs today, but they say they are getting closer.
They did perform 75 more tests over the weekend and say they're getting more help with supplies.
Related posts