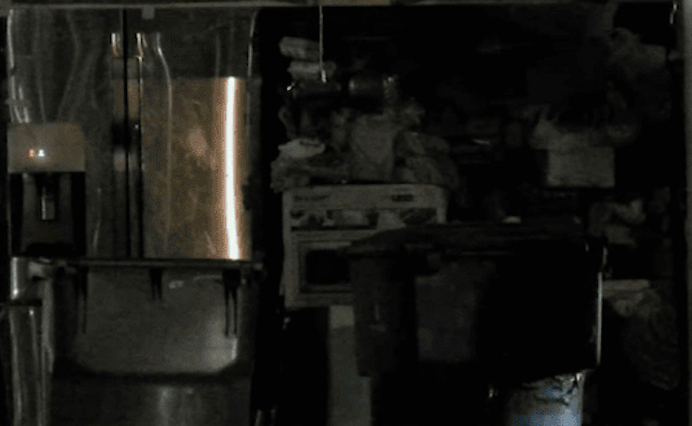 The body of a retired cop was found lifeless in a working freezer inside her home. Police officers were called to the home for a welfare check, and when they found something off about her daughter's story, they searched the house and stumbled upon the corpse lying inside the freezer. It was reported that the body belonged to her 87-year-old mother.
On Sunday, the police arrived for the welfare check at the house and spoke to the 63-year-old daughter, Carol. When officers asked Carol where her mother, Miriam Travis, was, they felt her statements were inconsistent. So they decided to search the house in California, which was described as "disheveled" by Officer Cabrera, the police spokesman.
Officers were hit with a foul smell when they entered the house and found piles of trash around. When they made their way to the garage, the officers found a working freezer, and inside it was Miriam's body. Officer Cabrera revealed that it had not decomposed.
"Shocking. Very shocking. Especially because she's little old sweet Miriam," said Randy, a neighbor who lived next to the Miriam and Carol for nearly three decades.
Randy noted that they were both extremely private and said, "I cannot overstate enough how reclusive they were."
Although Randy mentioned that he didn't know much about their personal lives, he described Miriam and her daughter as good neighbors.
"Very nice lady, they kept to themselves," Randy said about Miriam. "We watched over our place and they watched over ours when we were on vacations and stuff. I've never heard problems coming from the house… never heard arguments of that sort."
Another neighbor, Cedric, said that he last saw Miriam about four months ago and recently had a strange encounter with Carol. "I asked the daughter, she came out she was real secretive and she was hiding behind the car and I said, 'Carol where's Miriam? you tell her I said hello,' she says 'oh she in the house,'" Cedric recalled.
Relatives, including her step-granddaughter Kerri Nickell, noticed a visible change in Miriam and said she lived almost like a hermit in the house with her daughter. Authorities are waiting for an autopsy report to determine what caused Miriam's death. They are also hoping that it will help determine the level of involvement that Carol had in the case.
Related posts