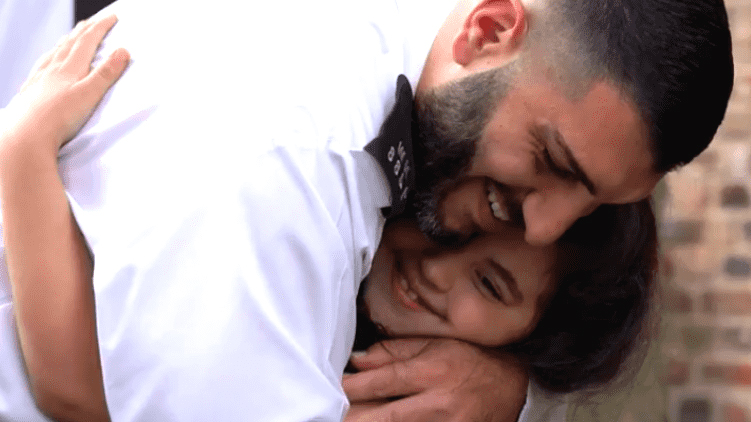 Two police officers forced their way through apartments and smashed down doors until they found a little girl, who was put through one of the worst possible nightmares at the hands of her own father. The little girl named Noura was found with stab wounds to her neck and chest. Her father was also found with stab wounds that he inflicted on himself. The father and daughter were both discovered after relatives informed the police about the child being in danger. Some of the family members received a photograph of the 7-year-old girl and her father with injuries, but they did not know the exact apartment they were in.
Two officers, Legge and Mavitunali, arrived at the building and began searching for them. The officers rushed through several apartments and knocked down doors before finally finding the right apartment. Noura was found with "significant stab wounds to her neck and chest," according to the police.
The officers rushed to the girl's aid and started "stemming the injuries." They also told paramedics to take a look at Noura's father. Thanks to Legge and Mavitunali, Noura was taken to the hospital in the nick of time.
"The emergency services saved her," said Noura's mother, Luna Di Raimondo. "They were extremely quick and made sure she got to the hospital. If they did not do what they did, probably she would not be here."
At the time of the incident in May, 2020, Noura was six years old, and her doctors were afraid she might have life-changing brain damage. However, Noura spent three months in the hospital and made a full recovery after being stabbed by her own father. The father was charged with attempted murder and given a prison sentence of 22 years.
A year after the horrific attack, Noura was finally able to meet officers Legge and Mavitunali and share a heartwarming moment with them. When she was found in the apartment, Noura was unconscious and didn't get a proper chance to meet her rescuers. But that changed after a special meeting on September 9, 2021.
The two officers picked 7-year-old Noura up from her school and went to have a chat together. They also met Prince William as part of an event that was planned for UK's Emergency Services Day event. The event was put together to thank health workers and emergency service workers for helping people, just like Noura, on an everyday basis. Along with other dedicated workers, Legge and Mavitunali were also praised for their hard work.
A young girl has been reunited with two police officers who saved her life after she was brutally stabbed.

Seven-year-old Noura was able to thank her two heroes at an event hosted by The Duke of Cambridge. 💙

— Metropolitan Police (@metpoliceuk) September 10, 2021
Related posts