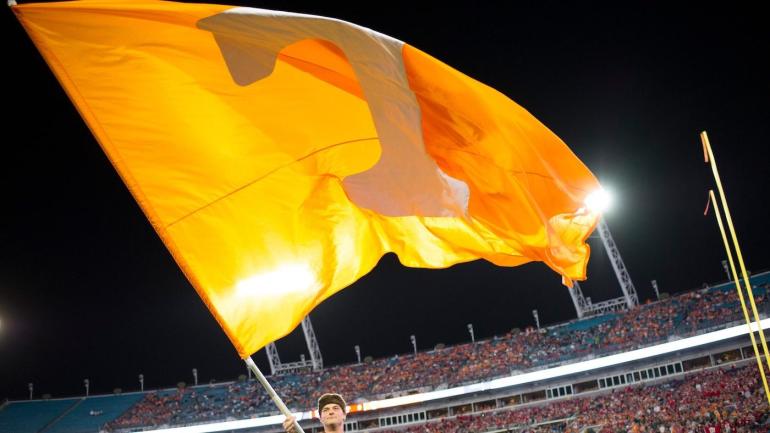 Tenn – Tennessee's uptick in recruiting has been one of the top non-coronavirus stories of the shutdown, and that hot streak continued on Monday morning. Hudson Wolfe, a four-star tight end in the Class of 2021, committed to the Vols in video posted on his Twitter account. He chose the Vols over several contenders including Alabama, Georgia, Ohio State and Ole Miss.
Wolfe, a 6-foot-6, 240-pounder from Hardin County High School in Savannah, Tennessee, is the No. 235 overall prospect, the ninth-ranked tight end and sixth-ranked player in the state.
"They've won in the past, and I'm confident that we'll be back there to win again," Wolfe said. "I'm happy to represent my home state and be a part of the next championship. I was there back in 2015 at the double overtime Oklahoma game, and it's still the greatest and loudest fan experience that I've been a part of. I can't wait to be on the field and run through the 'T' like that myself."
Wolfe's size as a rising high school senior makes him an intriguing prospect at the next level. Barton Simmons, director of scouting for 247Sports, provided this scouting report detailing Wolfe's options after getting into a college strength and conditioning program.
"Tall, long tight end body with a big catch radius and a body type that is still maturing," Simmons wrote. "Has the frame to be a future offensive tackle but isn't too bulky to stay at tight end. Has plus feet and fluidity for a long body. Flashes some catch-and-run athleticism. Consistent pass catcher. Sinks hips as a blocker and can lock on to smaller defenders. Finishes blocks. Best suited as a traditional in-line tight end but is comfortable with blocking angles and pass concepts as an H-back. Lacks separation quickness. Not a lot of evidence of rare athleticism. Size is biggest asset. Very competent tight end that has the look of a consistent Power Five starter and a body type that presents some positional versatility."
Wolfe's commitment to Tennessee is another in a long line of recent commitments to coach Jeremy Pruitt and the Vols. Wolfe is the 24th player commit to Pruitt in the Class of 2021 and the 20th since March 1. Tennessee currently ranks No. 3 in the 2021 team recruiting rankings and has the top class in the SEC.
Related posts