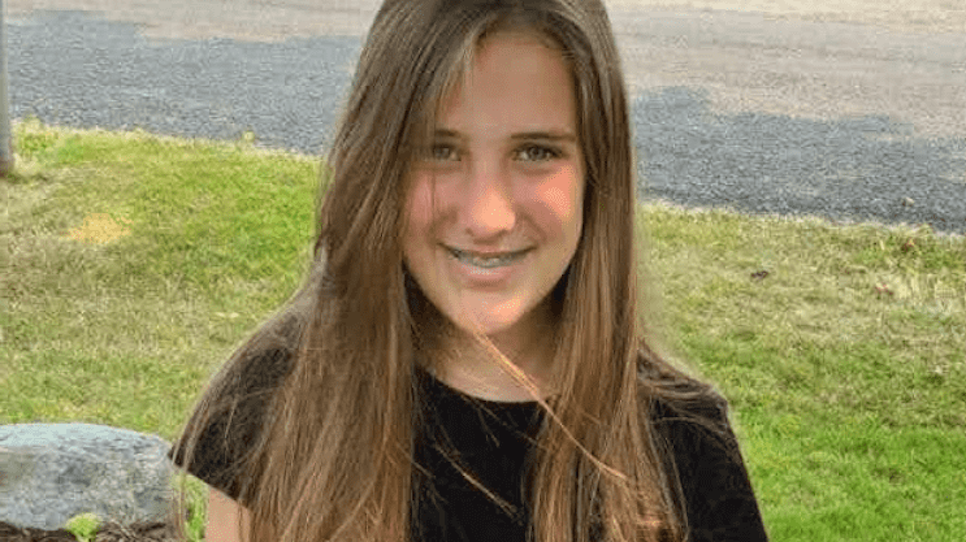 What was supposed to be a fun sleepover quickly turned into a tragedy for two families after their two 12-year-olds were hit by a truck and left on the side of the street. While one of the girls sustained serious injuries and had to be hospitalized, her best friend did not survive the fatal hit.
She was pronounced dead at the scene, according to reports.
According to the Sheriff's Office, both girls, Kathleen Olson and Immaculee Goldade, were struck by a white flatbed pickup truck as they were walking along a street in Washington, The vehicle was allegedly stolen from a local business before it rammed into the two girls. Although officers managed to recover the truck, which was left at a gas station in a damaged state, they are currently searching for the hit-and-run driver.
Over the weekend, the Sheriff's Office released pictures of a person of interest who was captured on the surveillance footage. He was seen leaving the stolen truck, entering the gas station to buy snacks, and leaving on foot. Meanwhile, the Goldade family is devastated beyond words. 
"My wife didn't even sleep at all, not even one wink last night," expressed Goldade's father John. "I mean, I just can't describe it. I don't think there's anything worse that can happen to somebody than losing their daughter." John believes that his beloved daughter's death was no accident as the culprit did not even stop to call the emergency services leaving the girls in their injured state for hours.  
"It was a little more than just 'Oops, I accidentally hit somebody'. This was somebody who veered into them and literally into the very large ditch which my daughter's body was lying in for a couple hours," he said. He recalled how excited his daughter was to spend time with his friend on Saturday. 
The two girls were having a sleepover the night before Goldade's death and were putting on make-up, recalled John. They wanted to walk through the neighborhood that night since they hadn't been able to do much during the pandemic. The girl happily set out on their walk that evening but when John returned home from the store, he received the shock of his life. 
His daughter and her friend were lying unconscious on 104th Street E near 24th Avenue E, just a few feet away from his front door in Midland. "The two were very close friends, and they were probably holding hands, is what I understand, during this, because they just really were close friends. There was a lot of youth and innocence in them," said the heartbroken father. 
"She just found joy in life and that was just her," said the father, who hopes that the driver who struck and killed his little girl is brought to justice. "I want this person to know that a lot of people are actually praying for him as well. If he's going to do anything right in this at all, he can bring a little peace to us by turning himself in," said John.
Anyone with information is urged to call the Sheriff's Office at (253) 798-3278 or Crime stoppers at 800-222-TIPS. A GoFundMe Page has been set up.
Related posts