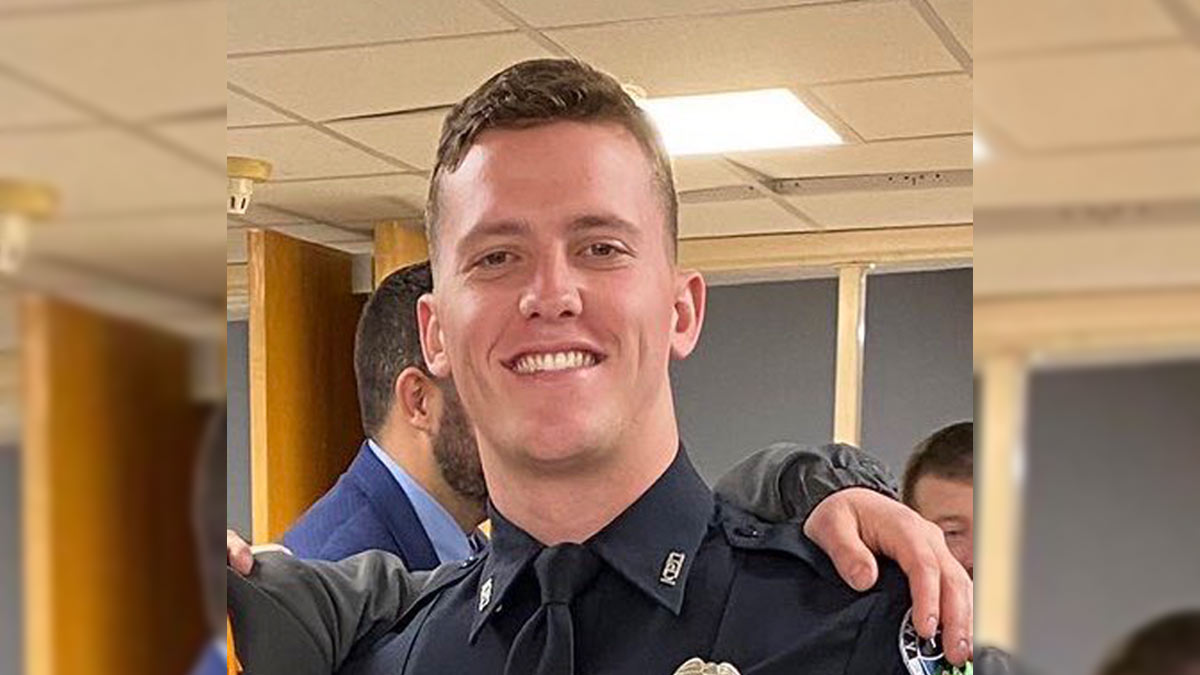 An internal investigation is currently underway after an off-duty police officer was knocked unconscious after he reportedly made racist comments to a guest at a wedding reception. According to reports, the 22-year-old officer was only recently released from the hospital after the June 26 incident and has not been cleared to return to work.
He was attending a wedding reception when he and Jonathan Toney, whom he served in the Marines with, began speaking outside in the parking lot.
The off-duty police, who is white, officer allegedly began making racist remarks.
The police report stated that Holt, who was drunk, commented he "didn't know they let Black people in the reception hall" and he also told Toney that he was "part of the Black community."
Toney told the police he asked Holt to stop making racist comments several times, but he did not listen. Several witnesses confirmed Toney's account.
He punched him once in the face, and Holt fell to the ground.
When police arrived, they found Holt on the unconscious. He was transported to a hospital for treatment.
Knox News reported that the responding officers immediately reported the incident to their supervisors and an investigation was opened.
Toney indicated that the incident was "definitely not what you think," but did not elaborate.
Either way, Holt has not returned to his job at the Knoxville Police Department and it's unclear if and when that may happen as it's possible Holt may have violated his department's code of conduct policy.
"When that time comes, a decision will be made regarding his assignment," police spokesperson Scott Erland said.
Related posts