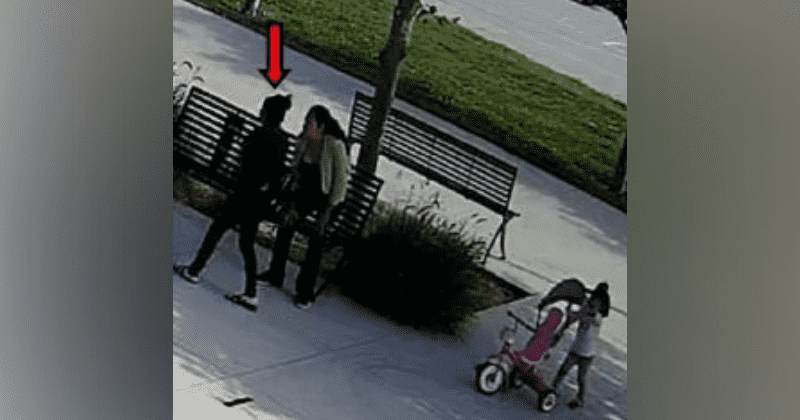 The discovery of a newborn baby inside a public bathroom has led police officers in California on a search to find the people who abandoned the child in the first place. The baby was found inside a trashcan in a women's public restroom.
The baby was first discovered by a passerby who visited the bathroom at Yvonne Burke-John D. Ham Park. Soon, authorities were alerted about the baby, who is believed to have been born between June 9 and June 11.
Once first responders arrived, the baby was immediately given emergency aid before being transported to a hospital. Deputies believe that the baby is either Hispanic or African-American and his parents are yet to be identified. Currently, the child is said to be in stable condition.
As the investigation continues, Los Angeles County Sheriff's Department is urging the public to come forward with any information about what led to the child being abandoned in the public bathroom's trashcan.
The police department released a photo of someone who might possibly be connected to the child's abandonment.
The person was described as: "Female, Hispanic, late teens to early 20s, 5'4″, 120-125lbs, dark complexion, wavy hair."
In a statement released in connection with the case, the police department wrote: "The Los Angeles County Sheriff's Department–Special Victims Bureau is asking for the public's help with any information regarding the abandonment and endangerment of the newborn baby boy. Anyone with information about this incident is encouraged to contact the Los Angeles County Sheriff's Department, Special Victims Bureau toll-free tip line at (877) 710-5273 or by email at [email protected]."
The police department acknowledged that there are some cases where parents feel like they are not in a position to care for their newborns. And in such cases, they urged the people of California not to harm or abandon the child. Instead, the police requested them to surrender their babies through safer methods.
"Some parents of newborns can find themselves in difficult circumstances," the police department said. "Sadly, babies are sometimes harmed or abandoned by parents who feel that they're not ready or able to raise a child or don't know there are other options. Many of these mothers or fathers are afraid and don't know where to turn for help."
Highlighting California's Safely Surrendered Baby Law, the police department reminded the public that this was a safer option that would ensure the newborn baby's safety and welfare.
The police went on to say in their news release: "…California has a Safely Surrendered Baby Law, which gives parents or guardians the choice to legally and safely surrender their baby at any hospital or fire station in Los Angeles County, no questions asked. Since the program was launched in LA County, over 180 newborns have been safely surrendered.
Related posts