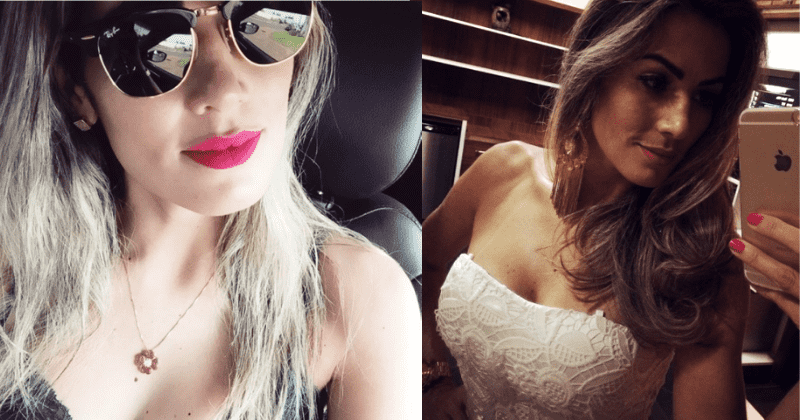 Growing up, we depend quite a lot on our parents to help us and guide us on the right path. We follow in their lead and believe that everything they do is right. With that in mind, imagine how a young child would feel if they were to lose a parent, or worse, both parents. In one such tragic case from Brazil, a six-year-old girl lost both her parents in a horrifying murder-suicide. What makes it unbearable is the fact that she saw her father kill her mother, simply out of spite due to an argument. The poor child will have to carry this around for the rest of her life.
Eliane Ferreira Siolin was an influencer with about 58,000 followers on TikTok and she was quite active on the social media platform. On one occasion, the 35-year-old mother posted a rather "sexy" photo of hers on the platform, which upset her husband, 41-year-old Alejandro Antonio Aguilera Cantallupi. The couple got into a heated argument during a family barbecue with their daughter present.
Things reportedly got out of hand and Alejandro reportedly shot his wife 14 times, in front of his little daughter. The incident occurred on January 24, 2021. The husband, who couldn't live with the tragedy he had caused reportedly died by suicide shortly after, by shooting himself in the head. The bodies of the husband and wife were found on the back porch of a rural property in Ponta Pora, Brazil. Eliane also had a broken arm along with 14 gunshot wounds.
Cops seized a gun, multiple bullet casings, and a magazine found close to the bodies. According to local media, it was revealed that the couple frequently broke into heated arguments, and authorities confirmed that they weren't even on good terms. Apparently, her husband was not in favor of Eliane posting revealing pictures and videos of herself online. "Close friends said they fought a lot, even in public," said Officer Analu Ferraz.
The case is still under investigation. Meanwhile, their child who witnessed the murder-suicide was taken in by their relatives. It's just so tragic that the little girl will forever be scarred by the incident that also resulted in losing both her parents.
Many say that TikTok is rather toxic, especially for kids. Apart from the fact that young minds are exposed to songs with swear words and racial slurs, the social networking app has also been called toxic for promoting body shaming and eating disorders. They might not know what it means, but they end up using it. Secondly, they see picture-perfect models on the platform with millions of followers and they are made to believe that being pretty and flawless is the only way to live. Finally, there are so many strangers following you and you never know who's got bad intentions.
Related posts