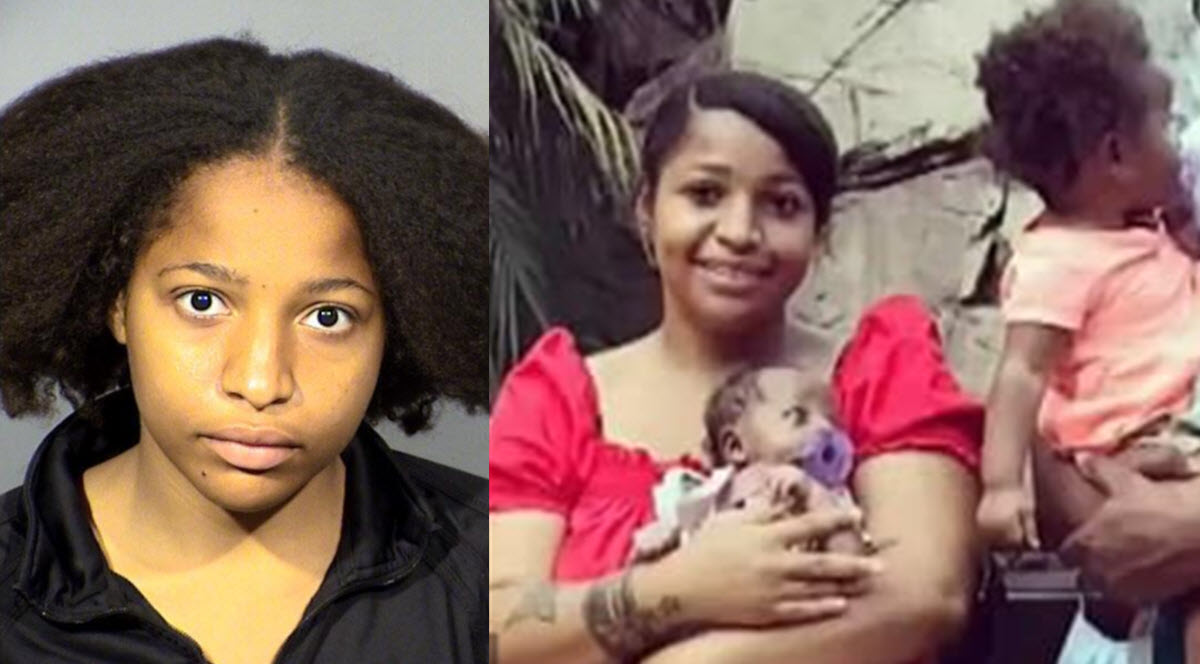 The father of her children told police he came home to his family's Las Vegas apartment to find 1-year-old Rose and 2-month old Lily dead, stacked on top of each other in a bassinet. The 26-year-old woman is now facing two counts of murder after her daughters.
Singleton said he had left the apartment the night before to go spend time with his 6-year-old daughter Violet at his grandmother's home. When he returned on Friday, he found his two younger daughters dead in a bassinet.
Singleton allegedly asked Sharp-Jackson why they were stacked on top of each other and she "shushed" him.
"Sharp-Jefferson kept shushing him and at one point, made a statement that their organs were worth a lot of money," authorities wrote in an arrest report obtained by the station.
Singleton realized the children were unresponsive and called 911.
He told police that he believed the children had been drowned.
Officials have not released an official cause of death for the victims.
Singleton said the family had not had any problems until a few weeks earlier when Sharp-Jefferson allegedly "started talking about the altar spirit world," according to the report.
"She was going through a spiritual and soul type of thing where she thought she wasn't in this reality, she was in a spiritual and soul reality."
Sharp-Jefferson allegedly told police that she didn't know Singleton and didn't have any children. She believed she had been set up, the arrest report said.
"She kept claiming someone must have snuck into her apartment and staged everything inside, except her clothes," police said in the report. She is expected to appear in court Thursday with her attorneys to discuss bond in the case, the paper reports. Singleton said he knows "life will never be the same" but he still forgives the mother of his children.
Related posts