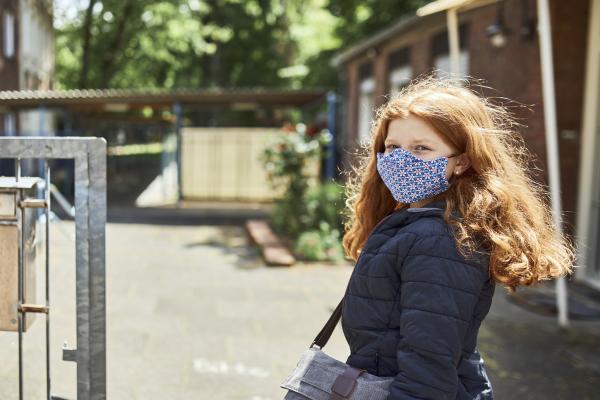 CHATTANOOGA, Tenn – Being in charge of her life is a big deal to Brittany Roth, but this summer, control has proven elusive.
"Things are just constantly up in the air. I think that things change so quickly, it's hard to kind of stay on top of everything," says Roth.
The sense of disorientation isn't just a case of being in her first semester toward earning a master's in nurse anesthesia at the University of Tennessee at Chattanooga, although that's certainly part of it. What's throwing her, too, is being one of the first students coming to class on campus after COVID-19 crashed into the world like a meteor. The guinea pigs, if you will.
However, because of their experiences, Roth and others have learned the ropes of life at UTC during the pandemic. They have well-earned advice for those heading onto campus for the fast-approaching fall semester.
"Be flexible," Roth said. "Everyone's going through this for the first time."
"Be aware of those around you. It's not all about you," said Drew Lamb, also in Roth's class.
Kennedi Walz,, a music major, said it's important to keep your eye on the prize, even though so much has changed and so much is strange. Just chill. "I'd advise students to: Keep your cool."
"I'm just grateful that I'm able to be here and continue on with school," she continued. "Be grateful that we're being able to go to school at all. You could be set a year back."
Students this summer are dealing with the familiar guidelines: Wear a mask when you're on campus. Wash your hands often. Use hand sanitizer. Stay at least six feet away from anyone else. The same guidelines that are in place for fall semester.
But summer students also have teachers instructing them through computer screens in Zoom meetings. Even when they're in a classroom for face-to-face lessons, their faces are scattered throughout the room. They're wearing masks, so words sound like they're coming from a mouth packed with cotton.
"I laughingly tell my students, 'I can't hear what you're saying because this mask is making me deaf,''' says Linda Hill, coordinator for graduate courses in the nurse anesthesia program in the School of Nursing and one of Roth's instructors.
The entire situation—masks, social distancing, handwashing, COVID-19 itself—can be nerve-wracking, Hill said, but there's some comfort in knowing that everyone is in the same boat.
"It's very anxiety-provoking to many people, so know that you're not alone in that," Hill said. "Your faculty members are certainly not. They're probably just as anxious as you are, but they'll be a strong support. If you have concerns, then talk to your faculty member. Don't be afraid."
"Just do the things you're supposed to do. We're like a little small town on this campus and we're going to have to take care of each other."
Katie Goforth Elverd said that, as a faculty member, she must realize that an extra dose of effort is critical, both for her and students.
"Because of COVID-19, this challenge means to be creative beyond what we're used to doing. Make modifications."
With so many classes online, students need their professors to be on top of things, to make sure expectations are clear and precise," she explained.
"Have a syllabus. Have due dates up and published and ready to go. Have everything planned out, at least to where they'll be ready for the first half of the semester."
 Mary Record, earning a music therapy certificate, echoes both Walz's and Lamb's advice and said it applies to everyone on campus: Remember there are others in the exact same position as you. Think about them rather than just yourself.
Oh, and remain calm.
"Be considerate of everyone, whatever that person needs to feel good about things," she said. "Do what you're told just to have that wonderful privilege to be able to be here at all."
Related posts