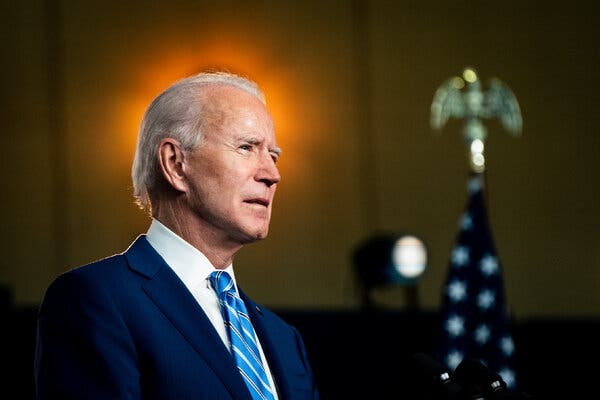 CHATTANOOGA, Tenn – More than a week has passed since President-elect Biden unveiled his national security team, consisting of Tony Blinken as secretary of State, Jake Sullivan as national security adviser, Alejandro Mayorkas to be Homeland Security secretary, and Linda Thomas-Greenfield as the U.S. ambassador to the United Nations. Since then, he has announced the names of other appointees, notably Janet Yellen as the designated secretary of the Treasury, and a host of economic advisers. He has even named Yellen's deputy, former deputy national security adviser Wally Adeyemo. But he has yet to name his choice for secretary of Defense.
There long has been a widespread consensus that Michele Flournoy is the leading candidate for the job, based on her experience as an exceedingly successful Under Secretary of Defense for Policy, her management skills, knowledge of the issues and pleasant personality. Flournoy is not the only person being mentioned for the job; there are, of course, others who are highly qualified as well. Nevertheless, it is striking that no one has been named.
No doubt there has been considerable pressure on Biden from the extreme left of his party to name someone other than Flournoy. Those who oppose her and, indeed, the other persons whose names are circulating as candidates for the defense post, also wish to disembowel America's defense posture. They would dismantle the newly established Space Force; halt the B-70 strategic nuclear bomber program, as well as the ground-based strategic deterrent, and thereby effectively remove two legs of the strategic nuclear triad; roll back America's missile defense programs; sink as many as three aircraft carriers; and, more generally, reduce the defense budget by 10 percent, if not more.
Biden has made it clear that he wishes to elevate diplomacy as the leading edge of America's international profile. That is no indication that he plans to capitulate to the progressives in his party. It is all to the good that the military should be America's default option in a crisis, when all other options have been exhausted. Flournoy's first boss in the Obama administration, Defense Secretary Bob Gates, testified to that effect alongside then-Secretary of State Condoleeza Rice during the Bush administration.
Serving as the sword and shield of American diplomacy does not, however, mean that defense should be relegated to the lower ranks of the Cabinet. That is the case in Canada, whose defense minister is 12th in ministerial order of precedence after the prime minister. Indeed, the defense minister ranks behind, among others, the ministers of transport, agriculture and infrastructure.
America is not Canada, however, even if that middle power is to be commended for traditionally punching well above its weight in the international arena. Ever since World War II, America has been viewed as the leader of the Free World. It is only in the past four years that America's leadership has come into question. Biden rightly has emphasized the importance of quickly restoring America to that role.
Yet, in order to do so, it is high time that the president-elect name his new defense secretary and, for that matter, his choice for director of the Central Intelligence Agency. Indeed, Biden should announce who he intends to nominate for Deputy Secretary of Defense.
American leadership hardly will be credible if the defense secretary is not perceived to be among the new administration's most senior officials, as has been the case ever since George Washington named Henry Knox to be Secretary of War in his first cabinet. The longer Biden delays naming a new defense secretary, the greater the perception that defense has been relegated to the second tier of American policy, and the greater the risk of damage to Washington's credibility. With America's international profile already at a low ebb, that is a risk Biden can ill afford.
Related posts