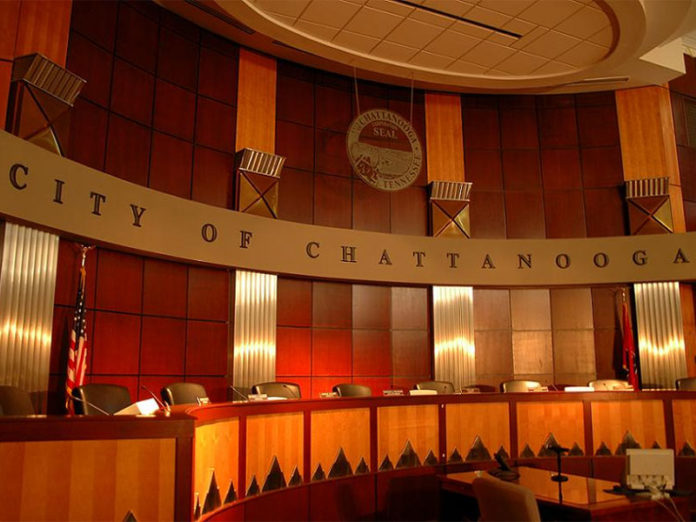 CHATTANOOGA, Tenn – Tennessee's U.S. senators and congressmen on Monday urged President Donald Trump to move quickly and approve Gov. Bill Lee's request the state be declared a "major disaster" area to let it qualify for emergency federal funding to fight the spread of the novel coronavirus and deal with its impact.
In their letter to the president, both U.S. Sens. Lamar Alexander and Marsha Blackburn as well as the nine congressmen, including U.S. Rep. Chuck Fleishmann, said while last week's congressional approval of a national $2.2 billion coronavirus response package addressed a number of financial woes and state and local governments problems in containing the pandemic, Tennessee's response has come at a huge cost.
They said Lee "has now asked for further specific assistance under the nation's disaster relief laws, and we support his request. The coronavirus pandemic has already forced the state to take unprecedented actions to protect Tennesseans and slow the spread of the virus.
"We strongly urge you to approve Governor Lee's request, and we hope you will consider our State's request as soon as possible," delegation members added.
Trump has issued similar disaster declarations for a number of states, including Alabama, Georgia, New York and New Jersey. Tennessee as of Monday afternoon reported 1,834 residents have tested positive for the virus while 13 have died and 148 have been hospitalized.
"We anticipate those numbers will continue to rise," delegation members wrote, noting "this disaster has already, and will continue to place a significant financial burden on the state, local government, and impacted individuals."
They also cited Lee's various executive orders that included issuing a State of Emergency, deploying 300 members of the Tennessee National Guard to support testing, forming a Coronavirus Task Force to lead Tennessee's response, prohibiting gatherings of 10 people or more and prohibiting non-essential medical procedures.
More than four dozen counties and cities have also declared local states of emergency. Schools, meanwhile, are closed and the state Education Department has established 800 sites across Tennessee where children can receive two meals a day.
"However, Tennessee needs additional resources," the senators and Congress members said.
Besides Republicans Alexander, Blackburn and Fleischmann, other Congress members joining in on the request are U.S. Reps. Tim Burchett, R-Knoxville; Steve Cohen, D-Memphis; Jim Cooper, D-Nashville: Scott DesJarlais, R-South Pittsburg; Mark Green, R-Clarksville; David Kustoff, R-Memphis; Phil Roe, R-Johnson City, and John Rose, R-Cookeville.
Related posts