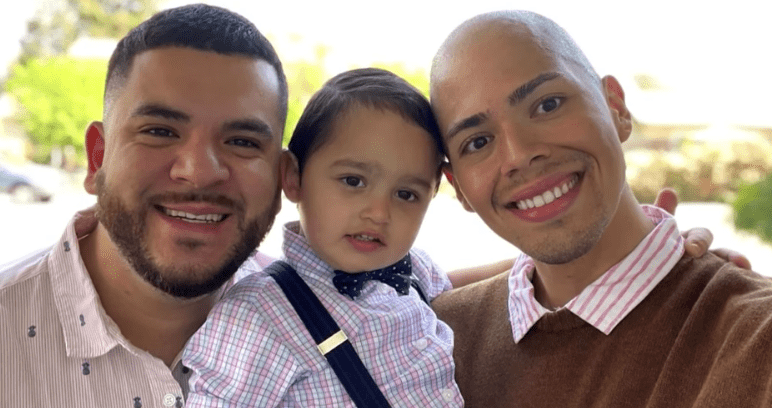 It's absolutely disgusting that people still need to worry about their sexuality offending others. A married gay couple in California state that they were not only called homophobic slurs but also threatened with a weapon and chased out of California Burger King by one of the employees.
The shocking incident unfolded last month on July 24, when Leo and Romiro visited the fast-food chain with their 2-year-old son. "Our two-year-old son was hungry, so I decided to place an order using my Burger King app so we wouldn't have to wait for the food and because it's right off the freeway," said Leo Mendez, who has been married to his partner for seven years now. 
However, when they arrived at the restaurant's drive-thru window to pick up the order, the employee informed them that it was closed. "When we got to Burger King restaurant, the manager refused to give us our food saying the restaurant was closed even though they were still open," said Leo. Next, the employee began yelling at the pair and made threats about using a weapon.
"He was calling us f******, laughing at us, flipping us off, and said he was going to go get the strap [his gun] from the back," he continued. "It's demeaning whenever it's used. It's never in good intentions," said Romiro of the anti-gay slur. 
Social media was quick to condemn this. After being humiliated and threatened for no fault of their own, the pair finally decided to leave the drive-thru as they were frightened for their safety as the employee had suggested using a weapon. "My husband and I were so scared for our lives, we left without caring about a refund, food, or anything. We just wanted to go home and be safe," recalled Leo.
But even as they sped away, the employee chased them and continued yelling insults at them. The incident was reported to authorities. They noted that the employees from Burger King were cooperating with law enforcement at the moment. They reportedly told investigators that the Mendezes were actually the aggressors and not the other way round. 
The case has now been sent to the district attorney that could result in charges of potential misdemeanor hate crime due to the alleged threat of physical violence. "We shouldn't wait for something to happen. We should pursue it when we can actually make an action, not wait until someone has been shot, someone has been killed," said Romiro speaking to the news station.
The couple also shared that they haven't heard anything from the fast-food giant since it happened. While Burger King made donations to the Human Rights Campaign during Pride Month this summer, the pair says that the fast-food giant needs to do more to support the queer community. "Yea, they donate, get a tax write off but then are you actually taking action?" asked Leo.  
Related posts