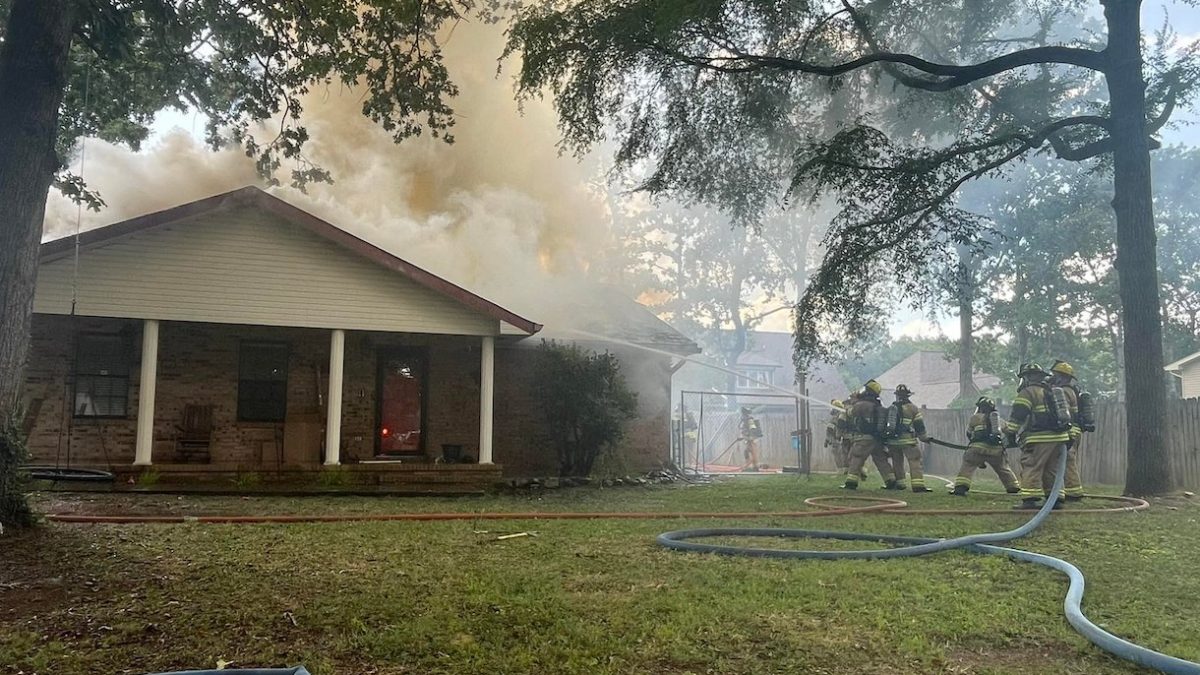 Chattanooga, TN – According to the Chattanooga Fire Department, this unfortunate incident occurred right after 2 p.m. Sunday afternoon.
It happened in the 1000 block of Givens Road off East Brainerd Road.
Chattanooga Fire Department crews responded to a report of a house fire.
The responding crews spotted heavy smoke.
When units arrived, flames were through the roof.
CFD officials said that it was not clear if anyone was still inside the home so a second alarm was called for addition personnel to assist with fighting the blaze.
Fire officials soon learned that all residents were safe and accounted for so a defensive fire attack was launched for safety reasons.
Fifty percent of the roof had collapsed, creating dangerous conditions for firefighters.
The second alarm was cancelled and crews on the scene continued working to get the fire under control.
The cause of the fire remains under investigation.
No injuries were reported, officials said.
The family received assistance from the American Red Cross after their home and belongings were heavily damaged by the fire.
Related posts