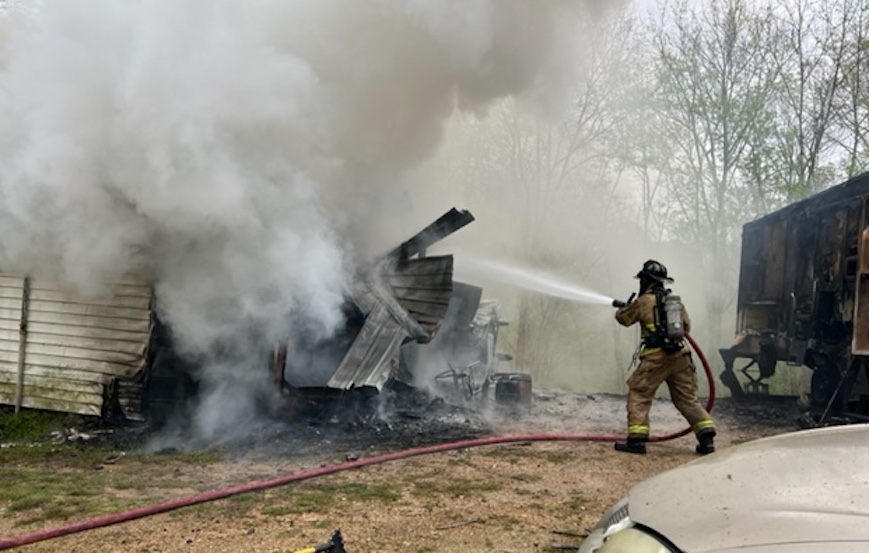 Hamilton County, TN – According to the Highway 58 Volunteer Fire Department, this incident occurred around 1:07 p.m. Thursday. 
It happened at 120 Darlene Lane.
Highway 58 Volunteer Fire Department crews responded to a report of a house fire.
The responding crews discovered that 50% of the home was on fire as well as a camper behind the house.
The homeowner reportedly told to the firefighters that everyone was out of the house but a dog was trapped inside the camper.
A firefighter quickly entered the camper to rescue the dog.
Firefighters reported multiple propane tanks exploding on the scene.
Chattanooga Fire Department, Tri-Community VFD and East Ridge Fire Department responded to the scene.
Highway 58 VFD fire officials reported the house is a total loss.
The cause of the fire remains under investigation. 
No one was injured in this incident.
This is a developing story and it will be updated as new information become available. 
Related posts