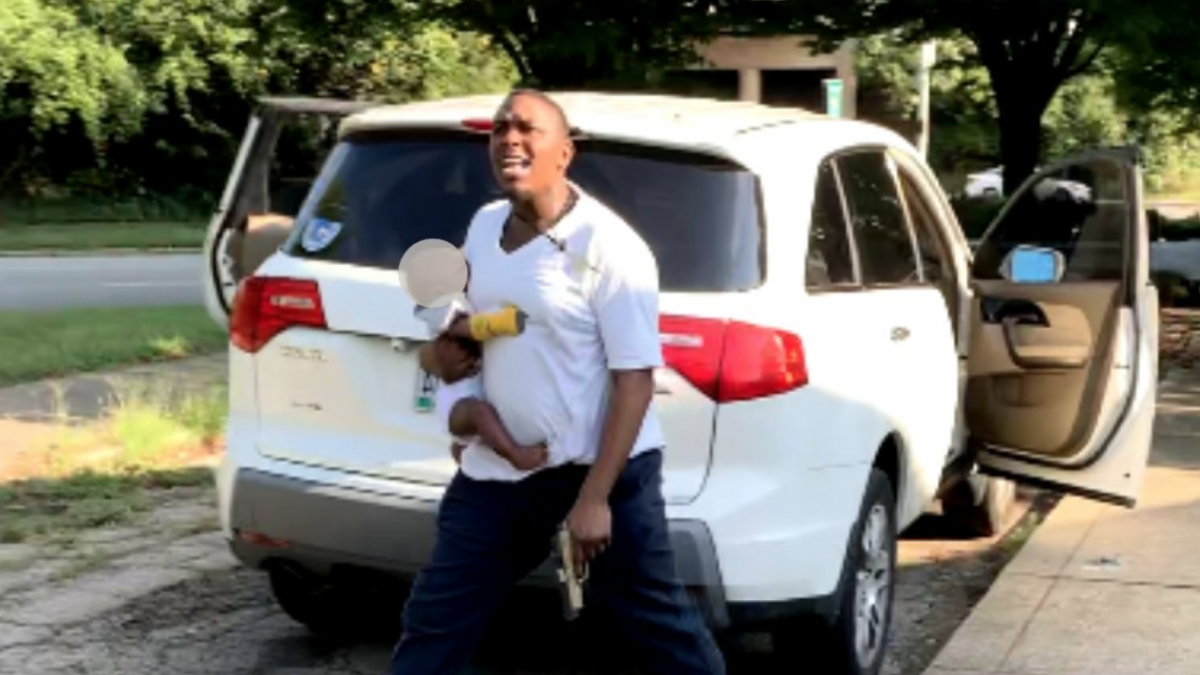 According to the police officials, the 31-year-old man is facing assault, weapons, and child endangerment charges after authorities say he pulled a gun and fired shots while holding a child. Police say the suspect was doing that as an act of retribution for a 'friend' who was in minor car crash. Video from the scene captured the suspect holding and firing a handgun while carrying an unidentified infant. 
The 54-year-old victim said that she participated in a minor, non-damage car crash with another woman. The other woman told her: "I'm gonna go get my man, you better go get yours."
20 minutes later, the woman returned with the suspect, Ladon Penn. The suspect took a gun from his home in Ohio and then started firing shots at the victim and two other women with her. One round grazed the victim. She suffered non life-threatening injuries. 
Both suspects then left the scene. The responding officers arrested them and found the handgun they believe was used in the incident. Penn is charged with three counts of aggravated assault in connection with the Sept. 1st incident. This is a developing story and it will be updated as new information become available.
Related posts