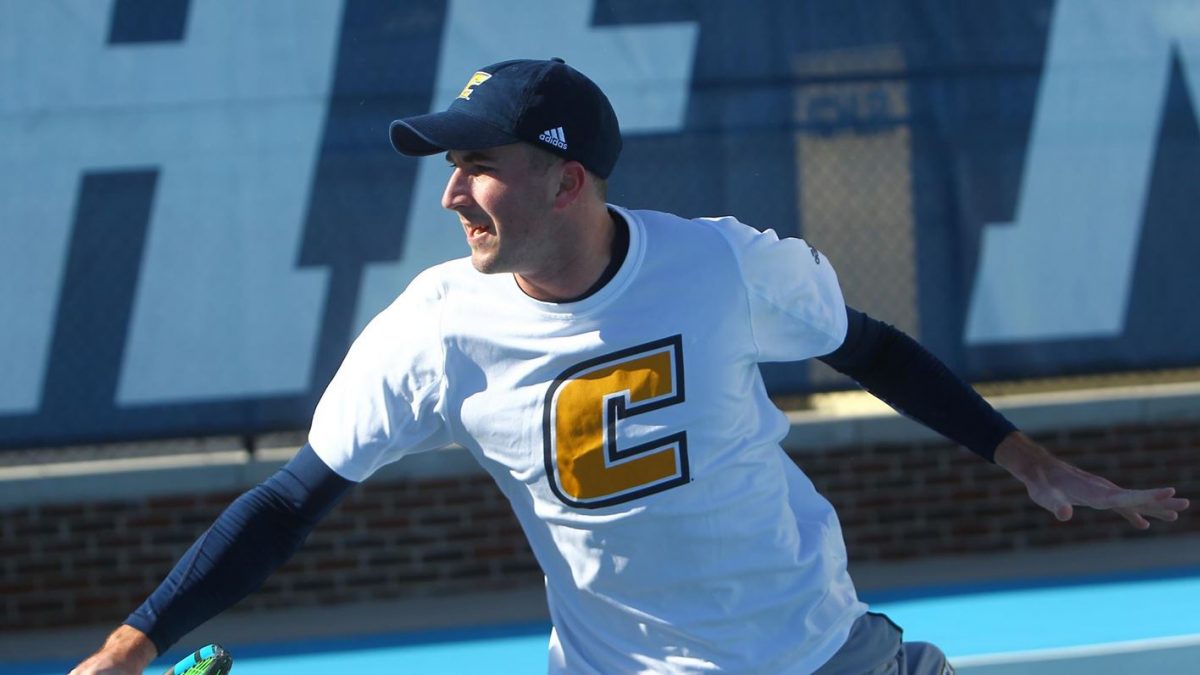 CHATTANOOGA, Tenn – The University of Tennessee at Chattanooga men's tennis team is on the road this weekend at Middle Tennessee's Dale Short Shootout.  Action takes place at the Adams Tennis Complex on Oct. 2-4 in Murfreesboro, Tenn.
ETSU and Troy are joining the Mocs and the host Blue Raiders at the event.  Play begins at 11:00 a.m. (E.D.T.) each day and includes hidden duals between the teams.
"I can speak for our entire program, players and coach, and thank the UTC Athletic Administration and particularly our athletic training staff in working to get us to competition," stated head coach Chuck Merzbacher.  "This has been quite the seven months and we are ready for a tournament.
"It is hard to train without an event in your sights to get ready for. We have this opportunity, and we are looking forward to it."
The Mocs return four of six starters and nine of 11 letter winners from last year's team that was 12-6 when the COVID-19 pandemic shut down the season.  Sophomore Tomas Rodriguez leads the way after going 14-2 at No. 2.
Sophomore Kerim Hyatt was 13-11 overall and 8-8 at No. 3, while freshman Jeffrey Dewald was 13-3 at No. 4.  Senior Turner Voges and junior Jacob Marshall split time at No. 6 in the spring.
"This team is even better than last year's team," added Merzbacher. "The competition amongst the team has been great this fall and probably the best since I've been here, but having an event is what each player needs for development. The competition is strong with Troy, MTSU, and ETSU, and we will have our hands full."
Related posts