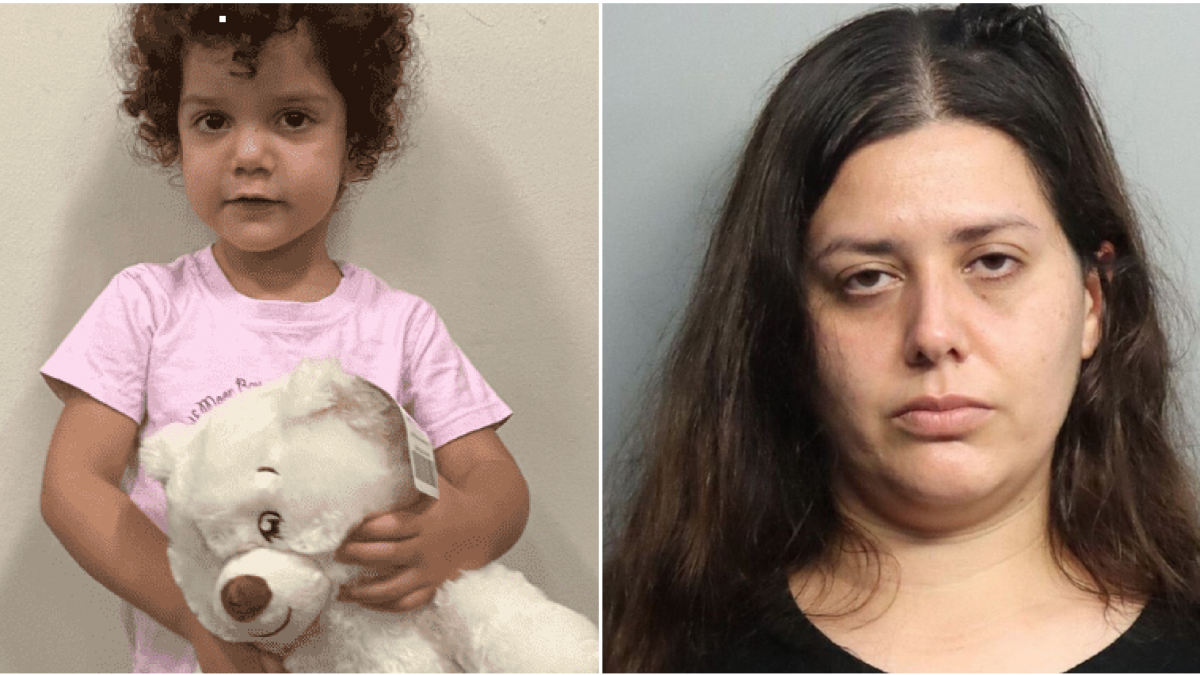 A mother, who left her baby girl in a stranger's arms, told the police she had no other choice but to abandon her daughter for the sake of her wellbeing. Before she deserted her child, the 33-year-old mother had visited the Mercy Hospital with her 2-year-old daughter. She then approached a stranger and asked him to look after her child while she went to the restroom. The mom even handed over her daughter's Social Security card before walking away.
What the mother, Carolina Vizcarra, did not know was that the man she gave her child over to was an off-duty police officer. The officer quickly switched to police mode and suspected that the mother had ulterior motives.
"She hands off the child to this unknown man," Police Officer Fallat said. "Luckily he was a police officer and what was going through his mind was he went into police mode."
The officer tried to stop the mother but to no avail.
"You don't have to do this," the officer said as he called after her and tried to follow her.
"Leave me alone," Carolina told the officer.
The mother from Florida left her daughter behind and disappeared from the hospital while the officer immediately called for help.
"He's got this little girl that he is holding and he can only go so far and follow her," Fallat said about the officer. "He immediately called for help."
Soon, a "Be On the Lookout" was issued for Carolina. But officers did not have to wait long to find her because they eventually received a call regarding her whereabouts.
Carolina had returned back to the hospital, after which the police were called and told about her looking for her daughter.
When Carolina later spoke to the police, she said she abandoned her daughter for her own good. "It's not like I just left her," she said, according to her arrest report. "It's a hospital and I was worried for her. I was thinking I am about to sleep on the streets, but not her."
The mother was arrested and is currently facing a child abandonment charge.
Investigators revealed that they would be going through surveillance footage from the hospital to find out more details about the case. "We want to know what her mental state was," Fallat added. "We want to know what she was thinking when she was handing off her child to this unknown man."
In court, Carolina revealed she's homeless and is also a domestic violence victim. She was still looking for housing with help from her domestic violence advocate before abandoning her child.
Following the incident, the little girl was placed in the custody of the Florida Department of Children and Families. She was then shifted to live with her stepmother and half-siblings.
The girl's stepmother appeared virtually for a dependency hearing and said, "they were missing her a lot since the last time we had seen her was 7 months."
At the moment, Carolina cannot have any contact with her child and has a stay-away order from her. With Carolina's bond set at $5,000, the judge said she would be released to a suitable housing program.
Related posts