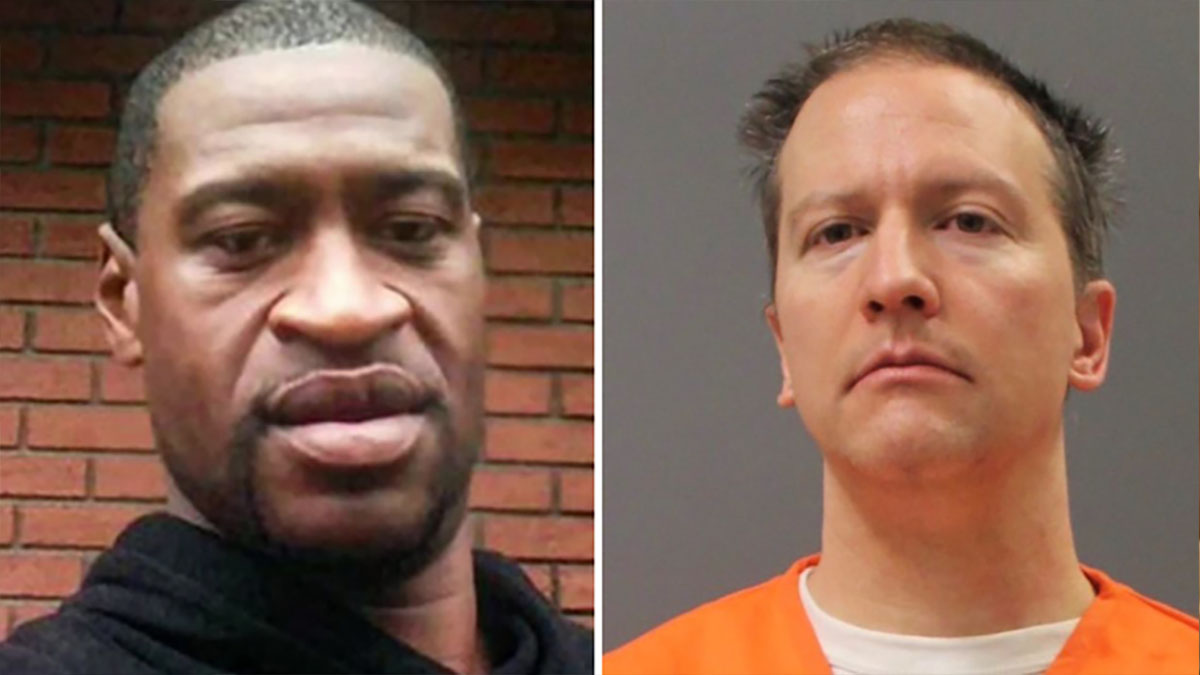 Prosecutors have asked a judge to sentence Derek Chauvin, the former Minneapolis police officer convicted of murdering George Floyd, to 30 years in jail. Chauvin is set to be sentenced on June 25 after being found guilty in April of second-degree unintentional murder, third-degree murder and second-degree manslaughter for the May 2020 killing of George Floyd.
The 46-year-old father of one was arrested by police after he was suspected of using a counterfeit $20 bill. Chauvin was convicted of his death after he knelt on Floyd's neck until he lost consciousness.
Judge Peter Cahill said in a six-page opinion statement last month that prosecutors had proven that Chauvin had abused his position of trust and authority, treated Floyd with "particular cruelty", acted in a group with at least three other people and committed his crime in the presence of children.
The judge said that Floyd's death was particularly cruel "in that Mr Floyd was begging for his life and obviously terrified by the knowledge that he was likely to die but during which the defendant objectively remained indifferent to Mr Floyd's pleas."
The judge also said that four children, one just 9 years old, who were present at the time of the incident had witnessed the "last moments of Mr Floyd's life."
Prosecutors wrote in the brief that at Chauvin's sentencing June 25, "the Court should take the next step and hold that each of these aggravating factors" is grounds for imposing a sentence two times the upper end of the sentencing range.
Meanwhile, Chauvin's defense attorney asked for less than the 15-year maximum state sentencing for 2nd degree murder. Defense Attorney Eric Nelson also asked for a retrial over claims of prosecutorial and juror misconduct.
Nelson has suggested the former officer be sentenced to time served and probation for his convictions. The former police officer is asking the court to look beyond its findings, to his background, his lack of criminal history, his amenability to probation, to the unusual facts of this case, and to his being a product of a 'broken' system.
Floyd died after white officer Chauvin knelt on his neck for over 9 minutes. His death was captured by a 17-year-old bystander in a harrowing video and prompted international protests against police brutality and racial injustice.
In a sentencing brief prosecutors for the State of Minnesota claimed a 30-year sentence is justified considering the circumstances of the case.
The three other former Minneapolis Police officers who were on the scene during George Floyd's death last May are set to stand trial in August.
J. Alexander Kueng, 27, Thomas Lane, 38, and Tou Thao, 35, are charged with aiding and abetting second-degree murder and aiding and abetting second-degree manslaughter connected to Floyd's death. They have pleaded not guilty.
Related posts