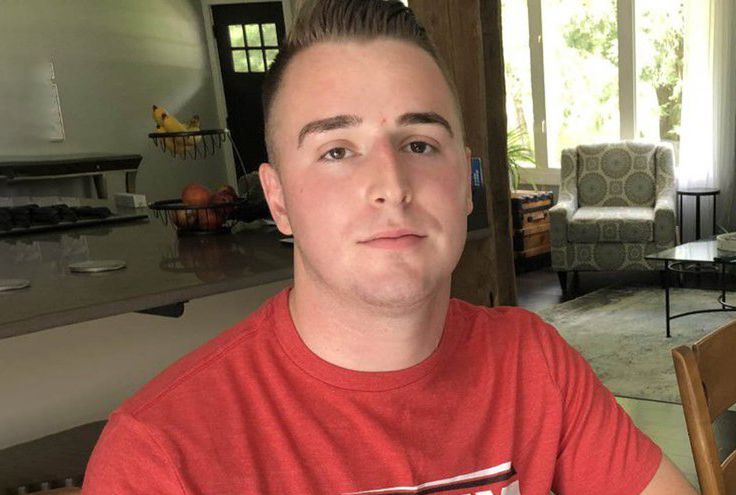 22-year-old unvaccinated student banned from attending virtual classes as school re-inforces COVID-19 vaccine policy. This student has told of being banned from taking classes at Rutgers University because he has not been vaccinated — this despite the 22 year old only studying virtually from home. The ban follows Rutgers making the COVID-19 vaccine mandatory for all students back in March.
His name is Logan Hollar and he allegedly ignored the school's COVID mandate because all his classes were remote from his home. Nevertheless, Hollar says he was locked out of his Rutgers email and related accounts when he went to pay his tuition late last month — and was told that he needed to be vaccinated even though he has no plans to attend in person.
He says that he has now been forced to miss classes that started Sept. 1 — and has been warned it could be weeks before a decision is reached on his application for an exemption to the vaccine mandate, he said.
'I'll probably have to transfer to a different university.I find it concerning for the vaccine to be pushed by the university rather than my doctor. If someone wants to be vaccinated, that's fine with me, but I don't think they should be pushed, because I'm healthy and not in an at-risk age group.'
Rutgers' spokeswoman said that the university has provided comprehensive information and direction to students to meet vaccine requirements through several communications channels. She noted that Rutgers' policy differentiates between a fully online degree-granting program and classes that are fully remote but part of a course where other students are on campus.
Related posts