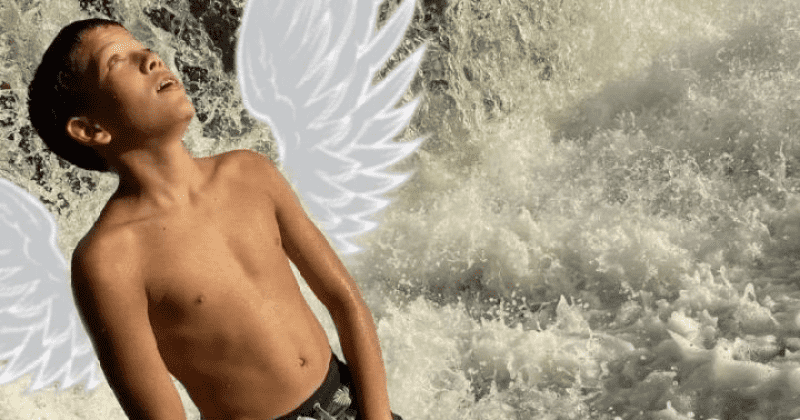 Several houses in Minnesota were struck by gunfire on Saturday. None of the residents inside the house were harmed. But one family is left devastated after a 14-year-old boy was shot as he was leaving a graduation party in the area with his brother. The 14-year-old boy was reportedly attending the party at a residence in the neighborhood with his 16-year-old brother. As the two brothers were leaving, they reportedly got into a scuffle, and the suspects threatened his brother with a gun.
At the time, Demaris was terrified and called up his mother, Trisha Ekdahl, to tell her he wanted to leave the place. Within moments, shots were fired and Demaris was struck while he was inside a vehicle. "He was leaving the scene and they shot the car up and he told his older brother, 'I can't breathe. I can't breathe,'" Trisha said. Meanwhile, the Woodbury Police received several 911 calls from the area and could hear screaming in the background. Upon arriving at the scene, they saw about 30 to 40 people in the area where the graduation party took place.
"Witnesses stated that a white SUV was involved and fled the area. A dark SUV or truck is also believed to be involved," the police department said in a statement posted on Facebook.
It was reported that Demaris was rushed to the Regions Hospital but did not make it due to his injuries. "They didn't even let me say goodbye to him at the hospital. They took him straight to the morgue," Trisha said. The police believe the shooting was not a random act of gun violence. "We believe that the shooters knew each other and that this was not a random act. Detectives are working on identifying and locating suspects. Again, this is an active case, still under investigation," the police said in the Facebook post.
Following the incident, the family is left mourning the loss of the young boy, who was known as "MarMar" to those who were close to him. On the day after he was shot, loved ones wore t-shirts that said "Long live MarMar," and they released balloons at the Richard Walton Park in Oakdale to honor his memory.
"This has got to stop… put the guns down," said the boy's grandmother at the balloon release. His mother also said about how he was an ordinary young teenager and should not have been the victim of such an incident. "He's a good kid. He didn't deserve it. He wasn't in the streets. He wasn't a gang member. He didn't do nothing wrong. Nothing," Trisha said.
"I don't know what to do," the bereaved mother also said in the interview. "I lost my baby." A GoFundMe page was set up to raise money for the family and to help them lay the young boy to rest.
Related posts