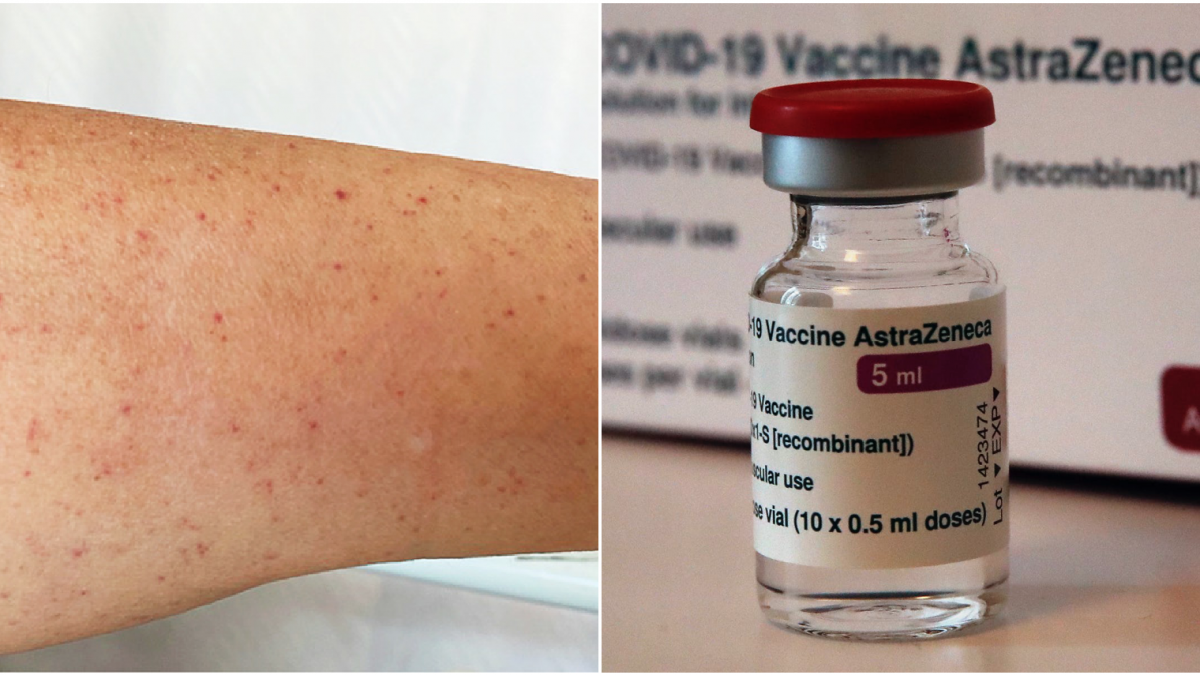 According to the health officials, a study of 5.4 million people has linked AstraZeneca's Covid vaccine to another bleeding disorder that can cause a rash. Around 1 in 100,000 people will suffer idiopathic thrombocytopenic purpura. Data from Scotland's Covid vaccination programme has revealed a possible small increase in the risk of a treatable and often mild bleeding disorder after the first dose of the Oxford/AstraZeneca vaccine.
Doctors examined the medical records of 5.4 million people in Scotland for instances of blood clots, unusual bleeding, and a condition called idiopathic thrombocytopenic purpura, where a reduction in blood platelets can lead to easy bruising, bleeding gums and internal bleeding.
The doctors discovered that the risk of ITP was marginally higher in the 1.7 million people who had received a first dose of the Oxford/AstraZeneca vaccine than in a comparison group that did not receive the shot up to 14 April 2021.
According to the experts, there are an additional 11 cases of idiopathic thrombocytopenic purpura for every million doses of the Oxford/AstraZeneca vaccine administered.
The side-effect is mostly observed in older people with chronic health problems such as coronary heart disease, diabetes or chronic kidney disease, and typically appears from the second to fourth week.
The officials have reported that this study also found weaker evidence for an increased risk of clots in the arteries and bleeding events after the AstraZeneca vaccine.
Related posts