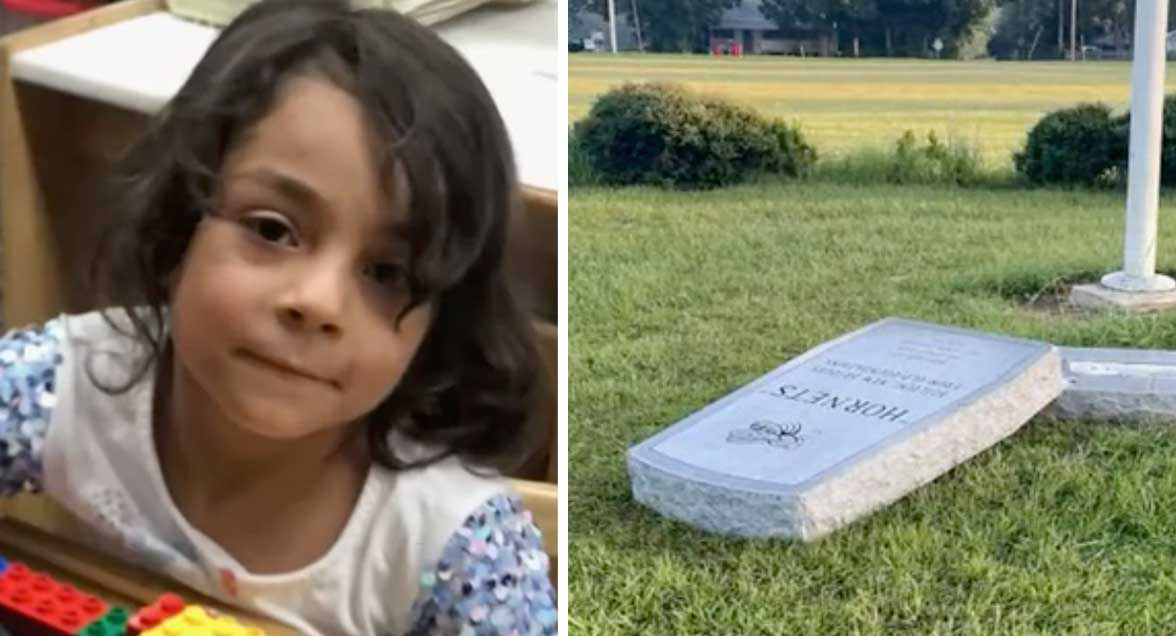 A family is mourning the sudden loss of their 5-year-old daughter after a freak accident left her dead. Bella and her 8-year-old sister were playing on a stone monument Sunday night when the 300-pound monument came loose and fell on top of Bella. She died from her injuries early Monday morning.
According to reports, the stone toppled on top of Bella after her 8-year-old sister jumped off of it.
A witness said the slab of stone covered half of her body and required three men to lift it off of her.
"It was on top of the little girl. It was covering half of her body, her head, her shoulders. She was pinned in, and her dad couldn't get her out," he said. "I tried to lift it up, so he could pull her out. We weren't successful."
The 5-year-old girl from Georgia was unresponsive and she never recovered. She was pronounced dead early Monday morning. Her elementary school's assistant principal said it was a difficult time for everyone who loved the little girl who recently started kindergarten.
"We just love her. Her teachers are devastated. Our principal is just devastated. It's just hard to comprehend right now," Mandy Williams said.
Williams requested that everyone pray for the family during this devastating time.
"Pray for their family. Right now, that's what they need the most is your prayers."
Related posts