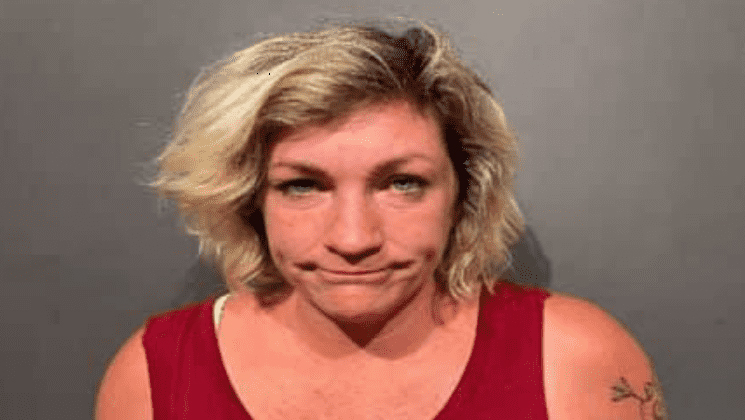 An 8-year-old girl, who was concerned about her mother's safety and wellbeing, tried to stop her from driving away in a drunken state. But the little girl wound up being dragged behind the car by her mother and came out of the incident with injuries. On September 16, 2021, the 44-year-old mother was drunk and wanted to leave her mother's house. However, her 8-year-old daughter was worried and did not want her mom to drive whilst being drunk.
As the mother, Erin Garcia, began revving up her SUV, her daughter grabbed onto the handle of the passenger door and begged her mother to stop. However, Erin continued driving on with the little child still holding onto the door handle. According to the statement released on Facebook, the authorities said about the incident: "It was discovered the child had sustained her injuries as a result of the child's mother, Erin Garcia. Garcia was intoxicated as she decided to leave her mother's residence. Garcia's 8-year-old child was concerned about her driving due to her intoxication level and followed Garcia out to her vehicle. The child grabbed the passenger's door handle and told Garcia to stop."
The mother from California looked at the child and proceeded to drive away, dragging her child alongside the vehicle for approximately 300 feet. At the same time on the street, a man witnessed the horror unfold right before his eyes and tried to intervene. The bystander got Erin to stop the vehicle so that the child's grandmother could step in and get the drunk mother out of the car. However, Erin paid no heed and soon continued to drive; this time, it was the man she dragged along with the car for a certain distance.
"Garcia then proceeded to drive away and the bystander was dragged by Garcia's vehicle for a short distance," revealed the Placentia Police Department. "Garcia then drove away from the scene."
The drunk mother disappeared with the vehicle and left behind her daughter and the bystander with moderate injuries. Both the child and bystander were taken to the hospital and given medical attention. The police began searching for Erin, and they later found her hiding behind some bushes in the grandmother's backyard.
When officers tried to arrest Erin, they saw her turn aggressive as she started kicking and fighting them off.
Officers managed to take Erin into custody and booked her on suspicion of child endangerment, battery against a peace officer, and assault with a deadly weapon. The mother was held on a bail of $100,000 and was scheduled to appear in court on Monday, September 20.
Related posts