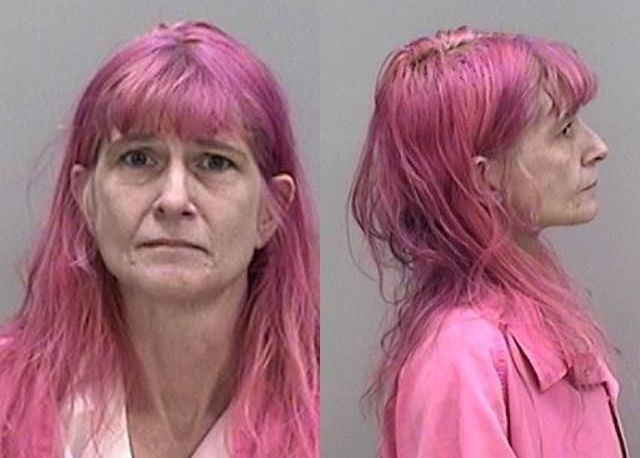 According to the police officials, the 43-year-old woman is accused of concealing her mother's death after her body was found at a residence in Georgia. Authorities responded to a 911 call at the house after reports of a suspicious situation. The 43-year-old woman was found injured, with a broken right knee, inside the home. While on-scene, investigators learned of a possible recent death at the residence. A freshly dug grave containing a woman's remains was later found in the rear of the home.
Her name is Melissa Lockhart and she was transported to Augusta University Medical Center for evaluation. She later told detectives the woman's body belonged to her elderly mother, Miriam, who passed away days earlier. She said her mother had died in bed over Memorial Day Weekend.
Under questioning, Melissa Lockhart admitted she found her mother unresponsive on either May 31 or June 1, according to authorities.
The woman said she buried Miriam Lockhart in the backyard without notifying authorities because she didn't want to be separated from her mother. She also said she didn't want her mother to be "cut" or undergo an autopsy, according to the incident report.
The mother and daughter reportedly lived at the home together. Melissa Lockhart was her primary caretaker, authorities said.
The Richmond County Sheriff's Office is now awaiting autopsy results to verify Miriam Lockhart's identity. 
Her cause or manner of death haven't been released. The Georgia Bureau of Investigation performed an autopsy on Miriam Lockhart in Decatur, Georgia on Monday. A spokesperson for the agency declined to disclose the autopsy results or comment on the case on Tuesday.
Melissa Lockhart was booked into a Richmond County jailhouse, according to online jail records. She's being held on a $5,700 bond related to charges of concealing her mother's death. She hasn't been formally charged. It's unclear if she's retained legal counsel.
Related posts