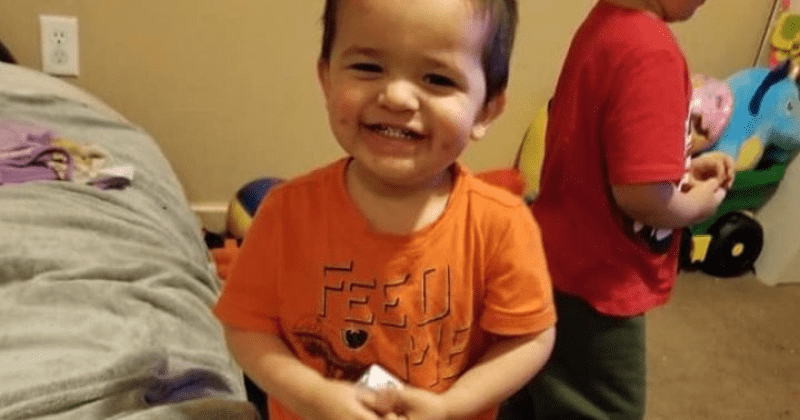 A family in Wyoming is left mourning the death of 2-year-old boy, whose remains were found in a dumpster at an apartment complex. Hours before young Athian's body was found like thrown away in the dumpster, he was reported missing in the early afternoon hours. As the search began for the missing boy around 1 pm, two local fire departments joined other law enforcement agencies to find any leads on Athian's whereabouts.
Wearing a short-sleeved shirt and black sweatpants, Athian was reportedly last seen around noon time in the 500 block of Desmet Drive. While people on social media tried to get the word around, law enforcement agencies used a reverse 911 call to inform people living within the half-mile radius to keep a lookout and come forward with any information they might have.
Just a few hours after the search for the boy began, the deceased child's body was found close to the spot where he was last seen. "This is an active investigation. There is no danger to the public," said Cheyenne Police Department's Public Information Officer, Alexandra Farkas at a news conference.
After the boy's remains were recovered, the Facebook account of Kassy Orona, described as a Cheyenne resident, said: "RIP my perfect innocent son, Athian Emmanuel Rivera."
Another post from the account said, "I don't know how I'll ever get over this… you'll always be with me baby boy."
Orona reportedly also has two other children, but amidst the posts of grief, the social media account did not give out any details on how Athian might have gotten inside the dumpster or what might have caused his untimely death.
Although there is suspected foul play in the boy's death, the police are yet to reveal more details on little Athian's death. A man named Wyatt Lamb was taken into custody. The 27-year-old man was reportedly the boyfriend of the toddler's mother, but the police are yet to disclose any details on whether he has anything to do with the child's death. As news of the boy's death spread, residents flocked to the area and left stuffed animals and notes of condolences near the dumpster where Athian was found. A small candlelight vigil was also held for the young boy's family.
"Being a mom, I can't imagine what they're going through. But I want them to know that we care, and we're praying for them," said Nicole Cordova, who participated in the vigil with her daughter, according to Wyoming Tribune Eagle. Nicole was asked if she had anything to say to Athian's family, to which she replied, "Stay strong. He will live in the memories of everyone who knew him and loved him."
Related posts