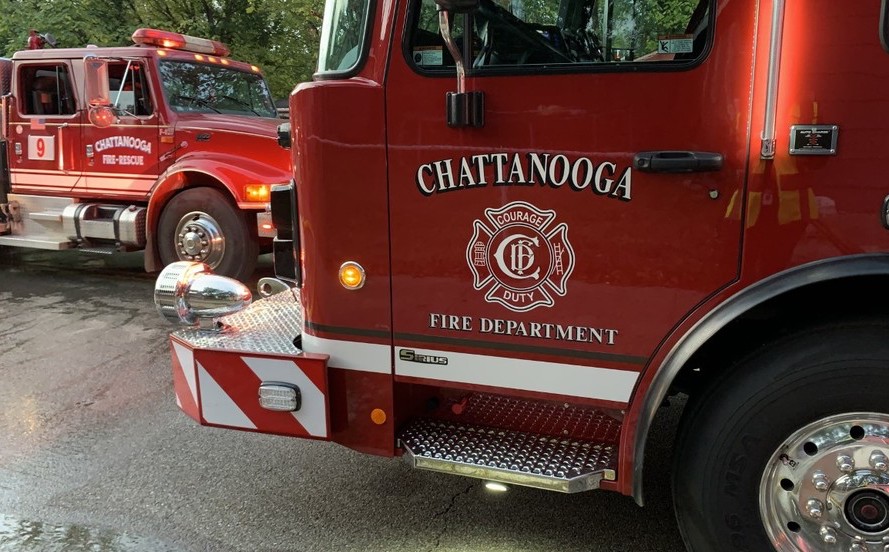 Chattanooga, TN – According to the Chattanooga Fire Department, this unfortunate incident occurred around 6:10 a.m. Monday.
It happened in the 1900 block of Suck Creek Road.
Chattanooga Fire Department crews responded to a report of a house fire.
The responding crews discovered that the closest fire hydrant was two miles away and the house was at the top of a steep hill.
They said that 2 thousand feet of fire hose was used to get water to the scene to fight the blaze.
The homeowner was not injured in this incident, but the home is considered to be a total loss.
The cause of fire is under investigation.
This is a developing story and it will be updated as new information become available.
Fire through the roof on arrival at residential fire on Suck Creek Rd Monday. Closest hydrant two miles away so crews shuttled tank water until permanent supply was established. Water being drafted out of TN River & relay pumped to the scene, 2000 feet of hose. Home is total loss pic.twitter.com/e8Wpsfnyy9

— Chattanooga Fire Department (@ChattFireDept) November 15, 2021
Related posts