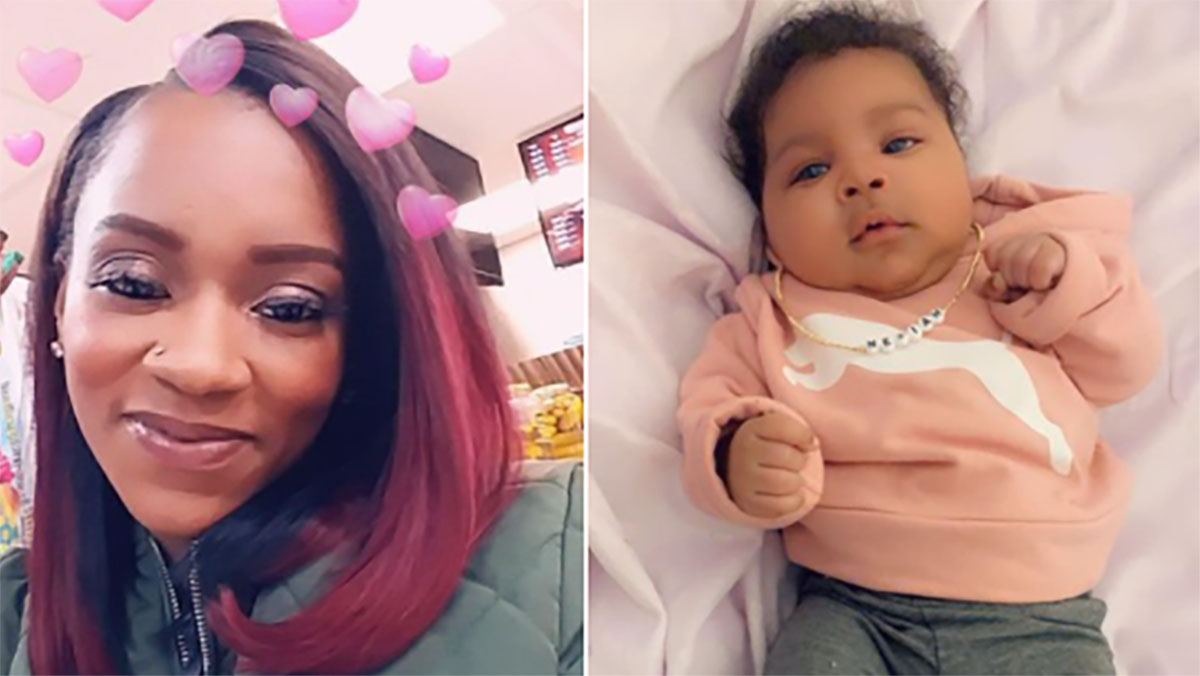 A mother and her newborn baby were gunned down and killed and three other females were injured after a group of gunmen opened fire outside an apartment complex. The new mom was standing with friends outside an apartment complex enjoying the warm evening when the tragedy happened. Three other females were injured including a 15-year-old girl and an 11-year-old girl. The mother and her 3-month-old daughter were killed in the shooting which happened outside apartments in Virginia.
The police said all five victims, which also included a 29-year-old woman, were bystanders, not intended targets.
Richmond Police Chief Gerald Smith described the incident as a "heinous act" at a news conference on Wednesday adding that a group of gunmen opened fire and then another group returned fire.
"They were shooting across those courtyards," Smith said. "That courtyard was filled with kids at the time."
Sharnez Hill's cousin the Rev. Donte McCutchen said all she wanted to do was have a baby and described her first-born girl as her best friend.
"They were just outside playing, taking advantage of the weather," said McCutchen, pastor of Love Cathedral Community Church. "This is what's making it so sad right now. All she wanted to do was have a baby and be a mother, and finally she gets to be a mother — and this happens."
Richmond Mayor Levar Stoney said in a statement: "These tragedies happen far too many times in our city."
He added the investigation was still in motion and asked that the community contact the local police department if they have any information relating to the incident.
The three other victims are said to be in a stable condition.
Richmond police have arrested Donald Hemmings, 22, of Chesterfield County, and two Richmond men, Shyheem Martin, 23, and Shamondrick Perry, 19, and charged each with conspiracy to commit murder.
Related posts