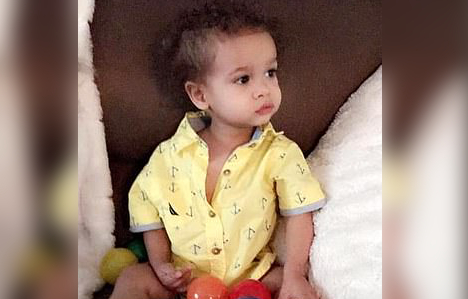 According to the court documents, the 27-year-old mother has rejected the plea deal and will face a criminal trial on murder and other charges in connection with the death of her 2-year-old son. Prosecutors say the mom is accused of killing her son by beating him to death. The defendant then allegedly dismembered and burned her son's body.
The 27-year-old mother, Nakira Griner, declined a plea agreement on Friday. Prosecutors say the agreement would have required her to serve 30 years in prison in exchange for pleading guilty to her son Daniel Griner Jr.'s February 2019 death.
On Feb. 8, 2019, the defendant from New Jersey placed a series of 911 calls claiming that she had been attacked by a male assailant while pushing her son in his stroller. She also said that she had her son strapped to a holster on her chest at the time and the attacker repeatedly kicked her while she was on the ground and then took her son and the stroller and ran.
But, during the investigation, authorities uncovered the boy's burned and dismembered remains, which had been stuffed in the defendant's purse and buried under a shed in the backyard. Prosecutors say the boy's body was significantly charred, which made it difficult initially to determine what had happened to the child.
Autopsy revealed that the her son's death was a homicide caused by blunt force trauma. The child also suffered multiple bone fractures. The defendant then "admitted that she hit her son because he would not eat nor listen to her." Her trial is scheduled to begin on Jan. 22, 2022.
Related posts