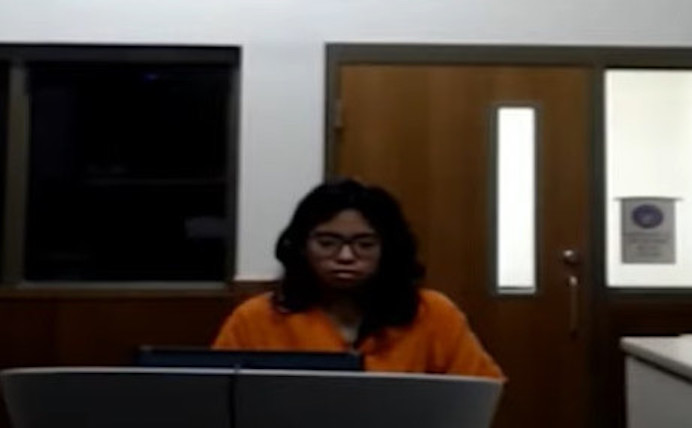 According to the police officials, the 24-year-old mother has been arrested after authorities say she shot her two children multiple times. The mom killed her 2-year-old daughter and severely injured her 6-year-old son. Authorities say the mother allegedly said that "she wanted her children to go to heaven." Now, she is facing one count of first-degree murder and one count of attempted first-degree murder.
Her husband, Emmanuel, called police. He allegedly say that his wife, Esther Callejas, had just admitted to him that she had shot their children. A second call reportedly came from the man's sister, who soon after reported that her sister-in-law had just admitted to shooting the children.
Officers responded to the couple's home in Arizona around 11:30 a.m. on Monday. When the officers arrived on scene, they found three family members on the floor and bleeding from gunshot wounds.
Police say the 2-year-old daughter was found unresponsive. The girl suffered gunshot wound to the chest and was later pronounced dead. The 6-year-old boy was shot multiple times. He suffered gunshot wounds to his head, torso and left arm. The suspect was shot in her left hand.
The mother told investigators that she had been 'depressed and on prescription drugs.' She allegedly admitted to shooting both of her children because she wanted them to go to heaven." The mom also said that she planned on killing herself after, but she was unable to reload the gun.
The 24-year-old mother was booked in jail and is scheduled to appear in court Oct. 5. This is a developing story and it will be updated as new information become available. 
Related posts