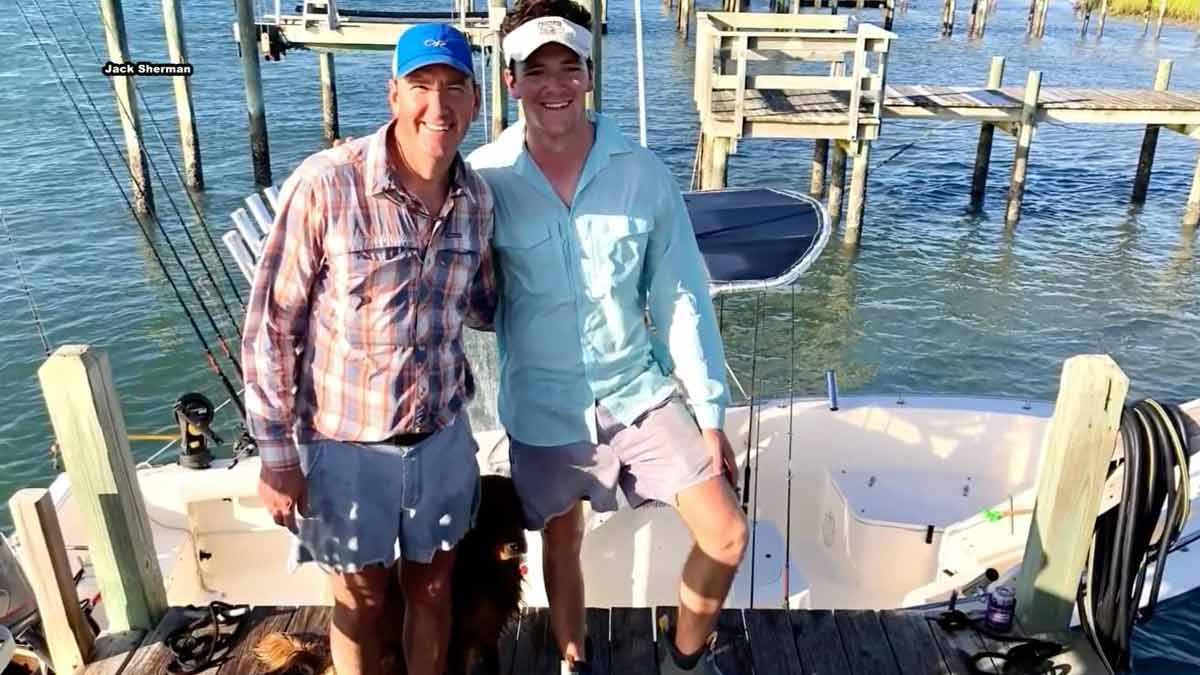 A father and son's deep-sea fishing adventure took quite the turn when a boat without a captain came flying towards them. The two immediately began searching the wide open water hoping against all odds that they'd find the captain alive.
Andrew and his son Jack Sherman were recently deep-sea fishing off the coast of North Carolina when they noticed a boat coming towards them. They quickly picked up their lines and moved out of the way, but as the boat passed by they realized no one was on board.
"And I yell at my dad, 'Dad, there's nobody on the boat,'" Jack Sherman said. "He's like 'Really? Check again, because it's not that big of a boat.'"
Andrew didn't believe his son, especially because they were about 40 miles away from the shore.
Although they questioned it, they didn't waste any time. They turned their boat around and after an attempt to make contact with the boat's captain, Jack boarded the vessel.
Once onboard, Jack discovered the captain's ID and other assorted personal items. They contacted the Coast Guard and informed them of a man overboard, and then they began their own search.
Using GPS they found onboard, they were able to retrace the boat's path.
Jack was the first to spot a sign of the missing captain: a pair of boat shoes.
While he feared the worst, his father remained hopeful.
"I figured out which way the boat was drifting in the water and then I went back to the last place that boat had been on a straight line and when I got back to that straight line I more or less started doing these big (s patterns) back and forth," Andrew said.
Thankfully, after a couple of passes the men spotted the boat's captain, Sascha Scheller.
Scheller had been treading water for three hours and wasn't sure how much longer he had left.
Scheller, who was extremely thankful to Andrew and Jack, later explained that while he is usually over-prepared, he had let his guard down when he didn't have his life jacket on and was not wearing the boat's kill switch.
Although stories like his typically end in tragedy, he's glad his didn't.
Related posts