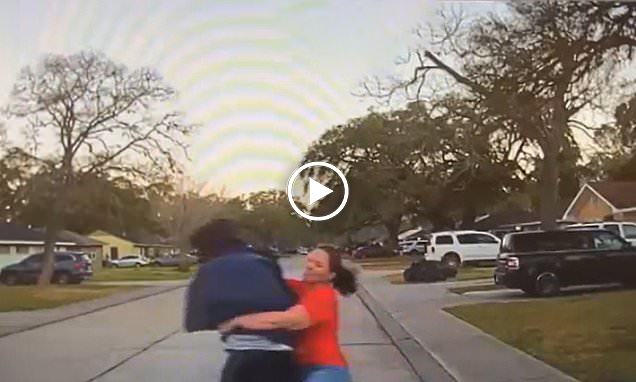 Mothers will do anything to protect their children, right? It was shortly after 7 a.m. when she returned to her home in Texas and spotted a man looking into her 15-year-old daughter's window. She immediately called police. 
The man, identified as Zane Hawkins, 19-year-old, took off, but police were able to catch up with him. While the police, Pena, her daughter, and the police were outside, Hawkins attempted another getaway. But Pena wouldn't let that happen. Not on her watch. An officer's dash cam captured Pena tackle Hawkins.
"It's not very often that we have somebody that actually steps in, puts themself in harm's way to assist in apprehending somebody," Sgt. Roy Welch said.
Although tacking the suspect put herself in danger, Pena would likely do it again.
"My kids are my life and just making sure I protect them."
Hawkins was arrested and charged with possession of a controlled substance, evading arrest and resisting arrest.
Related posts