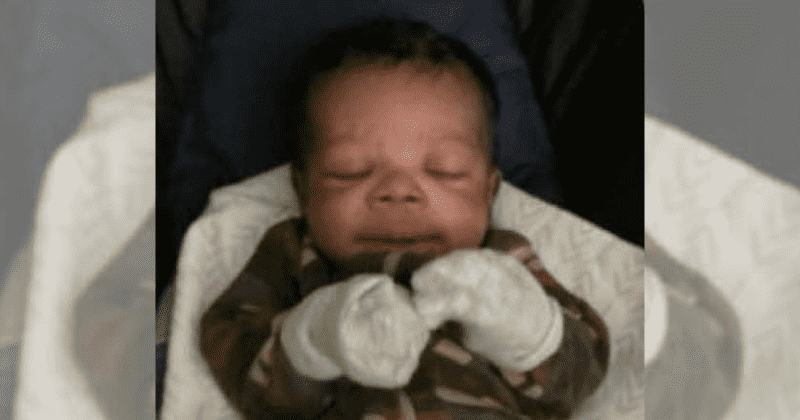 A search effort, which has shocked the state of Washington, continues as a newborn boy is yet to be found. Per a police statement, a mere 2-month-old infant was last seen on Wednesday, May 5, but was only reported missing on Friday. Authorities are now expecting the worst, as the Sheriff's Office revealed that a Virginia landfill is being searched. A source close to the investigation said that investigators believe that the child's body may have been dumped in the landfill and thus, officers are rummaging through dumpsters, landfills, and garbage trucks servicing the DC area.
The child went missing after he was last seen on the 1500 Block of Benning Road NE on Wednesday. He was described as a "Black male infant, with brown hair and brown eyes." Although investigators are yet to release any additional information related to the infant's disappearance, District of Columbia Mayor Muriel Bowser said on Monday that the child's mother is considered to be "the only person of interest" and that she was questioned by investigators. Crime Insider sources said that officers are searching through several landfills that accept DC Metro trash. They added that trash trucks and piles in Northern Virginia are also being scoured. 
On Monday, the Charles City County Sheriff's Office noted that its deputies are helping the Metropolitan Police Department to look for the baby at the Waste Management landfill. Foul play is suspected in the disappearance of the child, revealed Police sources in DC. "They are early in the investigation," said Mayor Bowser about the case. When asked if the child's mother was in custody or not, Bowser said, "She's the only person of interest. She is not [in custody]." Officers from the DC Metro Police Department, the state police, and Charles City County deputies stayed until about 4 pm looking for the boy's body on Monday. 
"At this time, the child has not been located," wrote Charles City County Sheriff's office wrote in a statement. As the search for the baby continues, people with any information regarding the case are urged to contact the anonymous tip line by calling 202.727.9099 or texting 50411. 
Just last year, an Oklahoma mom was arrested after her two toddlers Miracle Crook, 3, and Tony, 2, went missing on May 22, 2020. The two children were seen holding hands and walking downstairs in a video, according to Tulsa Police Chief Wendell Franklin. When officers approached their mother, Donisha Willis, they found her passed out on the couch with the front door open. 
Officers claimed that she turned verbally abusive when asked about her children. She also told the cops that her children "don't even matter." She was arrested and charged with child endangerment and assaulting an officer. Meanwhile, the Tulsa Police Department were doing everything they could to get the kids to safety. "We are at our wits' end trying to find these children.
The possibility exists that these children are harmed. There's only two things that can happen here. These children are either on someone's couch asleep, and the people that they're with don't know that these children are missing, or these children are dead," said Chief Wendall Franklin. Later, they recovered a girl's body from the Verdigris Navigational Channel at Lock and Dam 17 south of Wagoner. 
Related posts